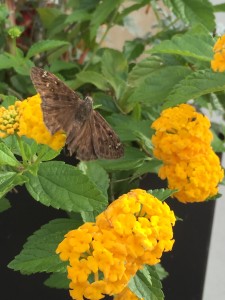 If you're thinking about buying Florida investment property while vacationing at Disney World or Universal Studios don't make any quick decisions. While vacationing in beautiful sunshine, your first thought may be that you'd like to own an investment property or a vacation home. Take time to learn the cities, the economies, the prices and the comparables for the area that you decide on.
Tip #1: Research Land, Location
Never before has the term Caveat Emptor or Buyer Beware been more true than in buying Florida real estate. The first tip is that you should research land, location and the best real estate agents for the type of property that you're interested in.
You may be thinking about a home that you can stay in during vacations and then which you may retire in 10 to 15 years down the line. Maybe you're in Florida for a short weekend or a long week. You're one of many visitors and tourists who enjoy the beautiful weather and who consider buying  property.
Tip #2: Use Trusted, Licensed, Professionals
The first decision you make should be in choosing your own realtor, your own title company and your own mortgage lender.
The Chicago Tribune in October did a story on a problem that Florida real estate investors have been warned about before.
The Chicago Tribune story said that the Consumer Financial Protection Bureau is warning people that the cost of property deals may go up if one person in the closing party has been given kickbacks for:
a. bringing a buyer to a mortgage broker
b. bringing a buyer to a title company or
c. bringing a buyer to a realtor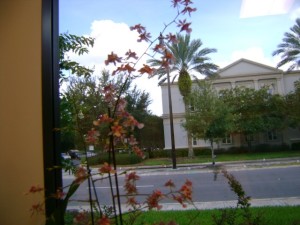 This is a reason that it's not good to have an All-in-One-Realtor/Title Insurance Company/Mortgage Lender who is "helping" you buy a property smoothly with their team. Kickbacks can cost homebuyers hundreds or thousands of dollars extra because these hidden fees are built into the cost of your property by one of the parties involved in the kickback.
For example a real estate broker is told they'll get thousands of dollars monthly if the realtor agrees to bring a client to the title company.
There should never be any information about the relationship between realtor, the title insurance agent or the mortgage lender that is kept from and not shared with the buyer.
If you have covered your bases, you've talked to a realtor who agreed to show you a number of properties over a set timeframe. Waiting until the last minute and driving around neighborhoods is not the way to buy property. Driving around Central Florida looking at homes in a six-county area can be a waste of time if there's no planning.
While it seems really convenient to speak with one person about all of your real estate, title, and financing needs–especially when you're on vacation–it's not in your best interest to use one group of people who say that they will handle everything for you.  If you ever hear the words, "it's going fast, you don't want to miss out," find a new real estate agent. Never rush into buying property.
Slow Down, There's No Hurry
Florida real estate and its availability should be an investment decision, not a convenience. The most informed buyer who knows where to buy, when to buy, what to buy and whether an investment property will benefit you.
Should you buy it as a fixer upper? Do you know a licensed contractor who can do the walkthroughs with you?
Should you buy near Disney and Universal and rent the home to vacationing families? Do you want to buy a rental home in Windemere that may not allow you to have an investment vacation property based on the rules and regulations of the community or homeowners association?
What Is the Neighborhood Known For?
If you buy a one-family home, do you plan to move into this eventually when you retire? Then you should look at the neighborhood and find out from the city and state any plans for the area.
Above all else you must know the area that you're buying a property in so that you'll know that one block south is an established retirement-age neighborhood. But in your block, you have college students renting homes and destroying them annually.
Insurance, Repairs, Taxes
Is there a plan for hurricanes and repairs and insurance after you buy the home? Have you tallied up your tax bill and your insurance rates?
After you buy and fly home, who will manage the property? HOAs and community association rules are stringent about maintenance. Will you have a licensed real estate company manage your home? You should know about their record on managing properties and how well they'll manage YOUR investment.
Rental Property Management Companies
Usually rental property management contracts are cursory and don't include the details involved in successfully managing an absentee property.
You should clearly understand their process for screening renters. What is the financial requirement to rent a home at the rent you're charging?
Does the real estate management company provide a background and criminal check on renters or are they in a hurry to get the property off their plate and back onto yours now that a renter is paying you every month?
Talk with a Real Estate Attorney
When you get the rent regularly and the renter suddenly stops paying, will you give them a 60-day grace period before starting the legal steps needed to either recoup rent or begin eviction?
Talk to and hire an experienced, licensed real estate attorney. Eviction requires legal knowledge and is not a do-it-yourself job. If you make a mistake along the way, you can be sued for improper handling of an eviction.
You must first find the independent realtor who knows what you want the property for. Next, the Florida realtor must be licensed, not a friend of a friend or someone you met while waiting to ride Harry Potter and the Escape From Gringotts.
Work with Experts
Worse yet, don't take property ideas from someone who may not have the tax restrictions that you will in your state.
If you buy and then successfully rent out a property in Florida, what happens to your taxes? Do you file using your accountant or will you need a Florida CPA?
Buying the rental property may seem easy and sure, if you get a great realtor, an honest title company, and a separate mortgage lender who will advise you independent of each other, you'll gain three resources that will work solely for you over the holidays.
Be prepared. Don't fall prey to the sunshine state's false sense of financial freedom. and know who you're going to ask to finance the property. buying vacation property in Florida and decided against a timeshare. That's your first great decision.
If instead you're thinking that the next vacation is the best time to shop, there's nothing wrong with calling a realtor, a title insurance company, a mortgage lender and a real estate attorney before your next trip. Plan ahead and buy wisely.