Lanigan & Lanigan, P.L.
Experienced Attorneys, 
Aggressive Representation With a Personal Touch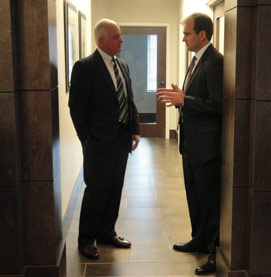 Winter Park, Florida, business and civil litigation attorneys Eric A. Lanigan and Roddy B. Lanigan are partners at Lanigan and Lanigan, P.L., law firm.
Eric Lanigan has practiced Florida law since 1976; Roddy Lanigan since 2007. Together, the Lanigans have helped clients in Florida, the U.S., Asia, Europe, Central & South America. The Lanigans are experienced attorneys who provide aggressive representation with a personal touch.
Lanigan and Lanigan legal services include: business and civil litigation, asset protection, bankruptcy, foreclosure, immigration, real estate, probate, mortgage workouts, securities & investment losses, white collar criminal defense & white collar appellate law.  
Winter Park Florida Attorneys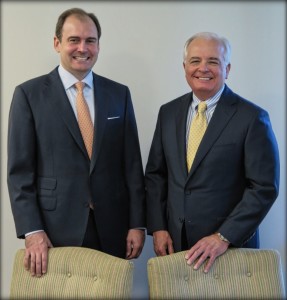 Winter Park, Florida, attorneys Eric and Roddy Lanigan are passionate about the practice of law. The Lanigans handle your case personally from the first meeting through resolution of the legal issue. The father son law firm is committed to serving Florida business and property owners, individuals and families.
If you're facing a legal problem and have to fight for your business, your property, your economic future, learn all your legal options by consulting with an experienced attorney. Ultimately, the lawyer you choose to represent you will know how many ways that a case or legal issue can be handled or approached.
A key aspect of any case is timing because your opportunities often decrease as time passes. Yes, it's good to research, read and think about what to do with legal options facing you. Don't wait wait too long to decide and choose wisely so that you'll be legally well represented. 
Clients Want Aggressive Attorneys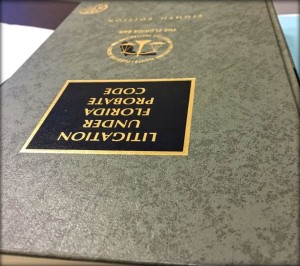 Clients want aggressive attorneys with the experience and the knowledge to discern whether a battle has to be waged in court or whether a solution can be reached between disputing parties through negotiation.
The Lanigans are experienced attorneys who don't back down from a fight. But the Lanigans explain that while everyone says they want to sue the other side, litigation is a time consuming, expensive pursuit.
The Lanigans know how to present cases to juries as superior litigation attorneys who spend up to 80% of their time in court.
When to Litigate, When to Negotiate
The Lanigans know when to litigate, when to negotiate and will only provide the best legal advice for your situation. Eric A. Lanigan and Roddy B. Lanigan aren't afraid of juries, but they know what juries can do. The Lanigans know how much lawsuits cost and that expenses can escalate.
The Lanigans are aware of the financial and emotional strain that clients face when addressing legal problems. Eric and Roddy Lanigan pursue clients' rights regardless of the forum, but with respect for the client's financial commitment to legal resolution.
A Lawsuit May or May Not Be the Answer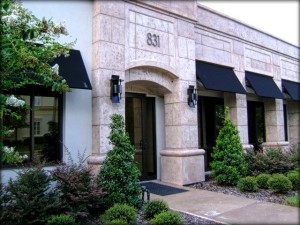 It may seem a lawsuit is inevitable, but every dispute does not result in litigation. There is often a negotiation posture that can mediate an issue.
The key to success in any legal scenario is to know the law, to have the experience to interpret the law and craft a defense or an offense using the law credibly and correctly. Some of the best victories are won before ever having to enter a courtroom. Ready to get started? Call to setup a consultation in the Lanigan and Lanigan offices at 831 W. Morse Blvd., Winter Park, Florida.