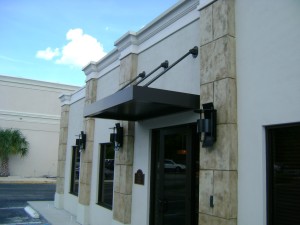 When you need an experienced Winter Park Florida attorney, look for the lawyer with skill and extensive practice in the area of law in which you need help.
Eric Lanigan has practiced Florida law since 1976 and says that "there isn't a contract or area of business law I haven't handled."
Roddy Lanigan has practiced law since 2007 and has worked in a wide range of business and civil, financial, immigration, probate and real estate practice areas.
Eric and Roddy work towards success in defending your case and will meet with you to give your legal issues the attention needed to successfully handle and resolve the problem. The Lanigans will talk with you and ask questions so that they may carefully provide the options that are available to handle your challenge.
The Lanigans will walk you through the possible outcomes and scenarios in your case. No attorney should ever tell you that they can promise an outcome. But you should be confident in who you rely on to resolve legal problems. The process begins by choosing the best lawyer possible and the person who you feel comfortable with for defending and handling the case.
The Lanigans are committed to personally helping you fight legal battles by negotiating and if necessary, litigating on your behalf.  The Lanigans are Florida natives who have worked in every level of the Central Florida court system.
Lanigan & Lanigan provide Florida legal services in Appeals, Bankruptcy, Business and Civil law, Immigration, Probate, Mortgage Workouts, Real Estate, Securities and Investment Losses, and White Collar Criminal Defense.
Lanigan & Lanigan, P.L., represent clients throughout the state of Florida and focus on appeals, financial, real estate and white collar law in Florida. They handle cases in Florida counties including Brevard, Flagler, Lake, Marion, Orange, Osceola, Seminole, Sumter and Volusia.
Call Lanigan and Lanigan, P.L.,  to consult with Eric Lanigan and Roddy Lanigan for:
Appeals: An appeal is the request by an individual or business asking a higher court to review a legal decision made by a lower court. The basis for the review must be the incorrect application of the law in the case by the lower court. An appeal does not allow introduction of new evidence, new witnesses, or new arguments. You're basing the appeal on the incorrect application of the law in a trial.
Asset Protection: The valued assets that you've acquired or inherited have to be protected from a lawsuit. Asset protection is the legal assurance and sheltering of your finances from a lawsuit. Whether your income is  important to protect your assets so that a lawsuit or a financial downturn won't destroy your business or personal asset. Our firm can help you properly secure those assets to shield them from creditors.
Bankruptcy: Individuals and businesses facing considerable amounts of personal debt, business debt, limited income or lower revenue may be able to discharge debt by filing a Chapter 7 bankruptcy, a Chapter 11 bankruptcy or a Chapter 13 bankruptcy. The bankruptcy Chapter you will be able to file is determined by the Florida Means Test which is based on your income, your assets, your debts that you have.
Business and Civil Litigation: Lanigan & Lanigan work with plaintiffs and defendants on a variety of business and civil litigation issues. Florida lawsuits arise from disputes between people who feel that a lawsuit or a court-issued demand will supply what's asked. Lawsuits may occur businesses or in any area of civil law including:

Contract disputes
Breach of contract
Business partnership disagreements
Non-performance issues
Contract enforcement
Shareholder disagreements

Business Workouts: When companies face financial issues, a business workout may help restructure debt making it easier to manage and prove solvency to creditors.
Corporate Reorganization: Corporate reorganizations are considered by distressed businesses, or companies for reasons including taxes, leadership changes, company finances, mergers or the economy which affect a company's bottom line.
Immigration: Multinational corporations and international businesses based in Florida that are owned by citizens from South America and Europe require immigration attorneys with experience in state business and foreign nationals with immigration issues. Whether a defense of deportation, obtaining a green card, preparation of documentation for employment visas, business ownership laws are complex.
Probate: Probate litigation is a complex field requiring thorough understanding and experience with Florida probate code and the ability to litigate in disputes over estates and wills. Challenging a will can be an incredibly complex undertaking, made more trying after a recent death of a loved one. Family emotions can strain the process that has to be handled by an attorney able to level the issues and clarify the law.