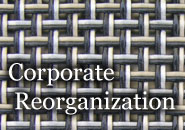 What is Corporate Reorganization?
A Florida corporate reorganization is the process in which the structure or existing financial interests of a business are changed to make it viable and prevent a future Chapter 11 bankruptcy.
Eric and Roddy Lanigan explain that a corporate reorganization focuses on the efficiency of the business in an attempt to increase profits in a downturn. When businesses are in financial trouble or when extensive, rapid growth changes the fiscal culture or future of a business, a legal consultation with Lanigan and Lanigan, P.L., can help to clarify owner, CEO, shareholder or leadership direction.
Increase Efficiencies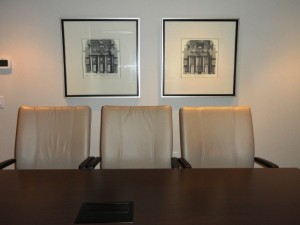 In a business reorganization, the Lanigans help Florida business owners identify ways to increase efficiencies while reviewing debts, liens, creditors and goals set by principals.
Corporate reorganizations may be considered when tax laws change, when a leadership change affects a firm's finances, when businesses merge or when shifts in the economy hurt the company's bottom line.
Florida corporate reorganizations can offer new marketing strategies and revamps of business plans, can include new sales plans, downsizing to reduce labor costs, stock transfers, capital infusion, debt restructuring, and a streamlining of other expenses.
Whether clients need legal and or financial protection during difficult times, the Lanigans have the ability to review new opportunities or help determine whether Chapter 11 bankruptcy is a better choice.
Lanigan and Lanigan can help clarify the financial and legal options to reorganize and review realistic changes to business infrastructures for businesses of all sizes. Eric and Roddy will consider whether a corporate reorganization, instead of Chapter 11, is the best solution.
Sophisticated Reviews Required
Maybe there are other options that would be better for the short- or long-term plans for a business. The complexities and sophisticated decisions that have to be made by corporations and by small or medium sized businesses often require the attention that only an experienced Florida business litigation attorney can provide.
Companies in Distress
A company might consider corporate reorganizing when it is in distress and is looking for a viable alternative to dissolving the company or filing for bankruptcy. You're maybe able to significantly restructure debt. Whole capital structure is reshaped for the benefit of the owners.
Winter Park, Florida, attorneys Eric Lanigan and Roddy Lanigan can consult with distressed Florida businesses resolve seemingly overwhelming financial challenges out of court. Sometimes legal advice will determine that debts are manageable and a reorganization is preferable to filing for Chapter 11 bankruptcy protection.
Buying a Company?
When a Florida company is purchased or acquired, bought out or taken over, or there's a threat of bankruptcy, a corporate reorganization is a positive alternative. Consult with the Lanigans when you're considering the purchase of a bankrupt business. Avoid the pitfalls and traps that investors often fall into when seeing a low price tag on a business that looks too enticing to turn down.
When Do Companies Consider Reorganization?
Florida businesses consider reorganization in cases of:
Merger or Consolidation
Transfer of Ownership
Identity Change
Bankrupt Business Purchase
Recapitalization
Acquisition
Liquidation
Legal Advice for Corporate Reorganization
Corporate reorganization can be necessary when a business expands or grows too rapidly and its fiscal culture changes. Maybe that cultural change threatens its future. When that happens, legal advice might be needed to protect the interests of owners, shareholders and executives.
A reorganization outside of court with sound legal advice can allow a business to have more say over its future with an ability to create a new business plan and methods for debt restructuring.
Financial Balance in Corporate Reorganizations
Corporate reorganizations can reduce the uncertainties associated with bankruptcy court and though complex can result in outcomes agreed on by business owners and lenders.
Business owners need financial and legal direction during a corporate reorganization and so do principals and executives who need to be guided through all the negotiations and details of various transactions.
Attorneys Should Negotiate Deals
Negotiations can include strategically restructuring business operations to reduce losses, which directly affects the amount of debt and equity the company maintains.
Negotiations also may affect future management roles, so leadership teams need legal advice for how to proceed during a restructuring.
Corporate reorganizations can involve determining which portions of the company to sell, how to refinance debt and how future financial gains will be shared. The plans often are complex and need to take into account how the big or small changes will affect the company's future revenue streams and profits.
Do You Know Florida Business Law?
There will be many choices to make, risks to take and outcomes to plan. Do you know Florida state law governing your business? If you don't that's OK. Few people do know the law. The difference is that strong business leaders consult with experts to make major decisions.
Alternative to Chapter 11 Bankruptcy
Corporate reorganizations outside of court can be preferable to filing for Chapter 11 bankruptcy. Plans should enhance management's ability to control the restructuring process and avoid the adverse publicity that can accompany a bankruptcy filing. They can result in more favorable solutions for all parties with a financial stake in the outcome.
Corporate reorganizations require reliable legal advice about complex procedural and financial issues. Legal counsel is necessary to design, assess and explain the options and strategies that companies can be used in a reorganization.