Florida Bankruptcy Attorney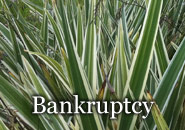 Chapter 11 Bankruptcy
Eric and Roddy Lanigan say that Chapter 11 Bankruptcy is not always the first action that many Florida businesses consider taking when they have overwhelming debt. When creditors begin placing liens against company assets, calling incessantly, threatening legal action, business owners eventually consider bankruptcy.
A CEO might think about filing bankruptcy when worried that a small or a large business is about to go under because of pushy creditors. It's hard to know what else to do when creditors harangue and threaten, income streams slow and sales or product orders stop.
The Lanigans Walk Clients Through Options
Winter Park, Florida, bankruptcy attorneys Eric Lanigan and Roddy Lanigan have handled many
Chapter 11 bankruptcies walking clients through what first seems like overwhelming creditor and debt issues.
Sometimes the fear can make business owners freeze and do nothing. Stress takes over and a usually proactive CEO gets nervous, unable to make a move in hopes that the economy will change or that things will turn around.
It's better to talk with a skilled Florida bankruptcy attorney to get the lay of the land and find out if your business would benefit from a Chapter 11 bankruptcy.
Chapter 11: the Business Bankruptcy
Generally speaking, Chapter 11 bankruptcies are associated with businesses. You'll read about an airline or a well-known company that goes into bankruptcy – it's almost always a Chapter 11 bankruptcy because, as you notice, the business doesn't disappear.
The Chapter 11 bankruptcy is the action that allowed the business to halt creditor demands, remain in day-to-day operation, continue buying inventory, and keep operating. That's what Chapter 11 is somewhat all about. A business commits to its honest and straightforward needs to remain operating while the financing and debts are sorted out.
Chapter 11 vs. Chapter 13 Bankruptcy
Chapter 11 Bankruptcy
A Chapter 11 bankruptcy is also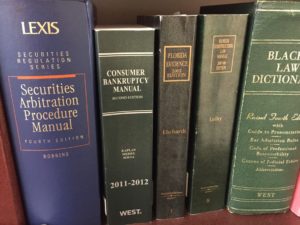 known as a business reorganization. A Chapter 11 bankruptcy allows a partnership or corporation business in distress to work on debt reduction, creditor issues, change business practices to show that the business can become successful again.
Occasionally, a Chapter 11 bankruptcy can be used by high wealth individuals whose debt exceeds the maximum debt ceiling allowed in a Chapter 13 bankruptcy. That debt ceiling varies so make sure that you meet with an experienced Florida bankruptcy attorney to handle your case.
Chapter 13 Bankruptcy
A Chapter 13 bankruptcy is for individuals who want to reorganize personal debt and enter into a three- to five-year debt repayment plan. A Chapter 13 bankruptcy, however, has a certain ceiling with maximum amount of debt that you are allowed to have. If you go above that ceiling, you're going to have to file a Chapter 11 bankruptcy, which is more complicated and more hands-on.
There is a formula to calculate which bankruptcy should be filed and no matter what you might read online, you can't know your options or decide what's best in your situation without the review and guidance provided by a Florida bankruptcy attorney. Be sure to determine this with an attorney that regularly handles bankruptcy cases.
What is Chapter 11 Bankruptcy?
A Chapter 11 bankr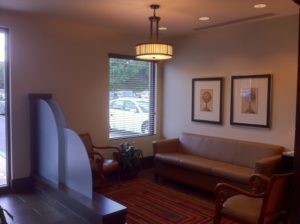 uptcy, also known as a business reorganization of debt, is used when there is not enough revenue coming in and the debtors are threatening to take assets to settle those debts.
Lawsuits, liens, overdue notices, extensive phone calls and credit cards and lines of credit cut off can close a business down. Business assets may be threatened unless a Chapter 11 bankruptcy is filed to save a business from creditors threatening to call in debts that would ruin the business.
Business Remains in Operation
A business in Chapter 11 bankruptcy may continue operating and is required to provide creditors a plan for repaying debt in a regulated, carefully executed plan. The courts generally want to keep businesses working to support the economy and will evaluate what can be done for the business.
A Chapter 11 bankruptcy is considered if a business or person knows they can successfully restructure debt and show reliability, demonstrate responsibility to creditors to repay an adjusted amount in a timeline. A Chapter 11 bankruptcy is considered when:
There's more debt than revenue
Income is not coming in
Creditors are demanding payment or assets
Creditors call in debts that will financially destroy an individual or company
A business is sure to fail without bankruptcy protection
Winter Park Florida and Orlando bankruptcy attorneys Roddy Lanigan and Eric Lanigan handle:
Bankruptcy
Wage Garnishments
Bankruptcy Debtor Lawsuits
Don't Wait to Decide
Don't wait to decide about whether to file bankruptcy. Time is not always on your side. Don't sit on bad debt, high overhead, overwhelming payroll and dated business practices, when a reorganization can turn your business around.
There's only so much time that a business has to make good with creditors and renegotiate debt before they turn you over to collections. Did you know that an attorney can negotiate and restructure debt and the financial infrastructure of a company?
If your business in in trouble financially but you're sure that there's a market for your business and that with a new marketing plan, some debt reduction and new streams of income identified that the business can thrive, then you might consider a Chapter 11 bankruptcy.
Call for Formal Appointment
To meet with Eric Lanigan and Roddy Lanigan, call 407-740-7379 for a formal appointment in the Winter Park Florida office. The first meeting is to learn about the issues and walk through what happened and sort out some of the options based on your particular situation.
The Lanigans help individuals and businesses decide how to handle debt and make difficult choices after knowing all the facts. Businesses have to understand whether it's better to scrub infrastructure and rebuild debt, refine process, negotiate with creditors in a Chapter 11 bankruptcy. Couples have to decide whether a Chapter 7 or a Chapter 13 bankruptcy is better or whether Chapter 11 is an option for high wealth situations.
Everyone hopes that there's relief from creditors so that they can begin to rebuild business and personal finances after accruing extensive debt. Filing bankruptcy is a federal court action that should only be handled by an experienced attorney no matter how simple you believe the process will be.
When to Consider Bankruptcy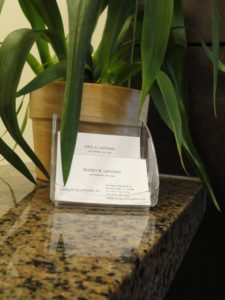 A small business owner, the CEO of a corporation or an individual overwhelmed by debt in Florida may consider bankruptcy as an effective solution. Bankruptcy has pulled many people and businesses out of financial despair.
No Shame in Filing Bankruptcy
There were many personal and business bankruptcies experienced by clients who were working hard, owned homes, lost jobs and turned to Lanigan and Lanigan, P.L. for help. Bankruptcy is considered when there is a job loss, a divorce, overwhelming medical bills from unexpected illness or an accident. There is no shame in filing bankruptcy today. And in the history of the United States, bankruptcy was created to establish a fresh start after a failed business venture or personal financial catastrophe.
History of Bankruptcy in the U.S.
Bankruptcy was considered near criminal prior to the 1800s. When banks failed due to industry ups and downs in the U.S. including oil, gold and land development, people had little pity for masters of industry who suddenly struggled with economic hardship. Nor could people relate to involuntary bankruptcy by merchant debtors.
Bankruptcy Law of 1841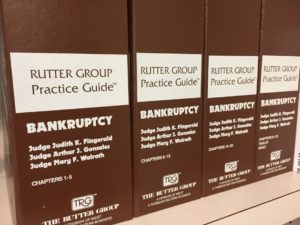 It was financial panic that spurred Congress to pass the Bankruptcy Act of 1841 with the failure of large industries and corporations.
Bankruptcy Law of 1867
The distrust for business owners was turned along with public opinion for bankruptcy when after the Civil War another financial panic caused Congress to pass the Bankruptcy law of 1867.
Bankruptcy Law of 1898
Although the 1867 law was repealed, Bankruptcy law was established finally and offered to people, not only to corporations in 1898 when bankruptcy law became permanent. At this time a referee was assigned to oversee that creditors were paid by liquidating assets owned by the debtor.
Bankruptcy law was seen as relief to government-caused financial disasters including those suffered by businesses and individuals who lost everything after the stock market crash in the 1940s.
Bankruptcy Law of 1978
Bankruptcy laws were created and passed by Congress after several of the nation's financial failures and in 1978 Bankruptcy law was passed to establish bankruptcy courts in each federal judicial district and key procedural laws.
Bankruptcy Law of 2005
The Bankruptcy Law of 2005 changes made it harder for consumer debtors to prove that they should be allowed to discharge their debts.
This occurred because of abuses at which point there was increased liability placed on lawyers who had to ensure that more time would be taken to go over the paperwork to backup a claim that a debtor could not in fact repay a creditor through a Chapter 7 Bankruptcy which is also known as a liquidation bankruptcy.
Lawyers are responsible for the accurate portrayal of an individuals or a businesses' financial situation that must be backed up by proof in years of paperwork.
Filing Bankruptcy in Florida
Bankruptcy 2007-12
Lanigan and Lanigan, P.L., have filed  hundreds of bankruptcies for families, businesses and individuals in the state of Florida. There was a spike in the number of Florida bankruptcies that started in 2007 and increased in 2008 when the gradual economic decline began.
Floridians struggled through 2010, 2011 and 2012. Then, foreclosures were equally as overwhelming for families, individuals and businesses struggling through job loss and ARMs (adjustable rate mortgages) that launched huge monthly mortgage payments.
Florida Bankruptcy 2013-Present
By 2013 most Floridians that had financial challenges began to turn the corner because the economy turned. The housing market had fully crashed and investors began buying up properties, short sales and foreclosures.
The rental housing market thrived for investors leasing homes to families. Condos and timeshare sales bottomed out and investors were also able to capitalize on exceedingly low prices.
Although there were still many bankruptcies filed in Florida through 2014, the market rebounded with jobs and therefore people began buying homes again. Interest rates remained low, however, Florida banks were no longer lending easily to residential or commercial buyers.
In early 2016, the Florida economy seemed to turn the corner, however, there were many people unable to get the stable financial situation footing that they had wanted to establish.
Florida Bankruptcies in 2016
In mid-2016, Florida had the lowest number of bankruptcies filed since before the recession of 2007.
Banks and lenders required more money down, stronger credit ratings and assets when buying a home and qualifying for mortgages in 2016. The days of no money down, unverified income to buy a home had ended. Mortgages were being granted to buyers with savings, jobs, investment accounts not to new buyers with no credit, no savings or assets.
Credit cards were also not being granted as easily or quickly to those who had filed bankruptcy or foreclosure or both. Unsecured credit accounts had high interest rates that kicked in the moment a late payment was made.
In late 2016, the Florida economy seemed to turn the corner, however, there were many people unable to get the stable financial situation footing that they had wanted to establish.
Bankruptcy Options
Families, businesses and individuals change their financial outlook by filing bankruptcy.
Bankruptcy is considered when there is a job loss, a divorce, overwhelming medical bills from unexpected illness or an accident, or when it's close to retirement and credit cards, second mortgages are just too high.
If you're thinking about filing bankruptcy today, pull all your debts together and determine whether or not you think you'll pay off the debt in your lifetime.
If the answer is no, you may want to talk with the Lanigans because there are no simple answers regarding bankruptcy. If the answer is yes, you can pay off in three to five years, you may still consider bankruptcy. Talk with an attorney because your finances vary from your friends, relatives and neighbors as does your income, your debt, your assets. This is why all bankruptcy cases are different.
Chapter 7 vs. Chapter 13
There are two types of bankruptcy for individuals: Chapter 7 bankruptcy and Chapter 13 bankruptcy and it depends on how much debt you have and your income and ability or inability to repay part of that debt.
A Chapter 11 bankruptcy is generally used by businesses and individuals with high net worth whose income exceeds Chapter 13 bankruptcy requirements.
Chapter 13 bankruptcy can eliminate some unsecured debt, allow you to keep debts and pay them back at a negotiated amount within three to five years.
There are completely different scenarios and reasons that cause people and businesses to consider filing bankruptcy. Occasionally there are legal alternatives to filing bankruptcy that may be discovered when you speak with an experienced attorney. Bankruptcy is not always the best financial option for you.
The bankruptcy filing process at Lanigan and Lanigan, P.L., guides clients through easy steps, with specific goals and direction. Bankruptcy allows individuals and businesses to have a clean financial slate and a fresh start. Regardless of what the causes and effects that lead you to a bankruptcy, emotional turmoil can be put behind you.  Credit card debt, medical bills, mortgage and business disasters can be included in bankruptcies and some assets protected by Florida bankruptcy law.
Within several months individuals and companies who file for bankruptcy can regain a stronger financial foundation with the guidance and legal evaluation that can be provided by Lanigan and Lanigan.
When you make the first call to the firm, think of life post-bankruptcy. Calm down, there are causes, there are remedies, and no matter how stressed out you are, it's never as bad as you think it is. Your case is unique and not like any other business, friend or family member situation. Contact Eric and Roddy Lanigan to get the facts specific to your situation.
More Bankruptcy Information
Chapter 7 Bankruptcy
A Chapter 7 Bankruptcy is an option for individuals who can pass the Florida Means Test.
What is a Florida Means Test?
A Means Test was established to decide county by county what someone reasonably should be allowed to keep in a bankruptcy in order to be able to pay housing, food, utilities and other living expenses. What "means" do you have to pay your basic bills?
Because costs vary by specific location, it is wise to only allow an attorney to determine your "means" by which you have to pay your living expenses. There is also a Homestead Exemption which varies and is determined by the amount of time lived in Florida and how long before filing was the home acquired.
The Means test decides whether your income and debt ratio meet requirements for a Chapter 7 bankruptcy. You won't be able to know this accurately because it varies by county and there are always factors that affect each bankruptcy.
Some people want to file Chapter 7 Bankruptcy but cannot qualify. Chapter 7 is known as a liquidation bankruptcy where unsecured debt may be discharged by an individual debtor in order to obtain a fresh start financially.
A Chapter 7 Bankruptcy may be a viable option for individuals who are able to pass the Florida Means Test. The Means test decides whether your income and debt ratio meet requirements for a Chapter 7 bankruptcy.
Some people try to file Chapter 7 Bankruptcy in an attempt to make a mortgage more affordable by reducing total debt and therefore attempt prevent a future foreclosure or possibly delay it for several months.
Chapter 7 is known as a liquidation bankruptcy, unsecured debt may be discharged by an individual debtor in order to obtain a fresh start financially. This can be a quick and helpful option for people looking to get out from under the burden of debt.
More Bankruptcy Information
Unsecured Debts
Unsecured debt is debt that may be liquidated in a Chapter 7 bankruptcy although it is not backed by a money asset against which a lien may be attached.
Unsecured debt is equity or credit loaned without collateral. Unsecured debt includes credit card debt, medical bills and debts where there is no property or product attached.
Unsecured debts may include payday loans and department store lines of credit.
More Bankruptcy Information
Secured Debts
Secured debts including mortgages and car payments may be dischargeable in a Chapter 7 bankruptcy with some exceptions. You may not discharge taxes, Federal student loan debt, certain legal settlements, alimony or child support through a Chapter 7 bankruptcy.
More Bankruptcy Information
Do You Qualify for Chapter 7 Bankruptcy?
There are some restrictions on Chapter 7 bankruptcy protection qualification including:
You must live, have a residence or own property in the United States
You must take and pass a "means test" proving income and debt levels
You must enroll in credit counseling
You must not have filed for a Chapter 7 bankruptcy within the past 6 years
Federal Bankruptcy Exemptions
Veterans Benefits
Military Benefits
Wages (Garnish percentage limited)
Social Security benefits
Civil Service benefits
Common Bankruptcy Exceptions to Exemptions
Child support
Alimony
Taxes
Secured loans
Student loans
Property Exemptions
In the state of Florida there are generally few non-exempt items an individual would have to worry about losing. Disregard family, friends, associates who recant horror stories about having to relinquish furniture, TVs, electronics, computers, etc., relax.
No one's backing a truck up to your home to take away your things to sell to satisfy your creditors.
However, property exemptions exist in every state that clarify what items you own that creditors can and cannot take. What happens on occasions where you hear of people losing property is that they've voluntarily pledged the property as security for a loan and don't make the payments. But in general, in Florida, creditors aren't forcing the sale of your property to get every dollar they can or the shirt off your back.
More Bankruptcy Information
Pro-Se: Filing Without An Attorney
Filing bankruptcy without an attorney, known as Pro Se is not recommended by Lanigan and Lanigan. Filing Pro Se leaves individuals and businesses without the protection, direction and legal advice an attorney provides.
Filing Pro Se means that you want to file bankruptcy without an attorney. This is a very dangerous idea. Bankruptcy laws, the financial accountability, the minutia and detail required to prove is why the bankruptcy attorney is pertinent to a business or an individual retaining assets through the bankruptcy proceedings. A bankruptcy attorney is necessary.
An average person doesn't have the legal knowledge required to successfully file and retain personal and business assets as allowed under the law. Only a trained and licensed bankruptcy lawyer knows the law.
Chapter 11 Bankruptcy
Chapter 11 Bankruptcy is business reorganization where corporations of any size plan to keep assets and reorganize debt in order to make payments more manageable to repay debt over time in order to stay in business.
While many attorneys will tell businesses to avoid a Chapter 11 at all costs, if there's no alternative but a Chapter 11, then you want to talk about creating a successful reorganization so that the company can once again be a viable business entity. The process of Chapter 11 bankruptcy provides a business a method for easing out of certain debts and return to becoming a more profitable company.
More Bankruptcy Information
Chapter 13 Bankruptcy
In short, in a Chapter 13 Bankruptcy, individuals get to keep property. Creditors receive less money than is owed. You, the debtor, offer creditors a payback plan within three to five years. This plan details all transactions and the length of time and payments that will occur.
Repayment starts 30 to 45 days later. Creditors cannot try to collect an individual's debt except in bankruptcy court. The process takes from between three to six months.
More Bankruptcy Information
Bankruptcy Filings in 2016
Bankruptcy occurs in Florida and nationally among people of all ages and all income levels. Bankruptcy is an option and a process for many people to alleviate debt no matter how it has occurred.
As of 2015 November, there were 765,382 bankruptcies filed in the United States by individuals. Florida was third with 50,918 behind N0. 2 Illinois with 52,000, and No. 1 California with 75,355.
In 2014, there were 910,389 bankruptcies filed in the United States by individuals.
According to The New York Times (source: Epiq Systems), the number of bankruptcy filings in ONE month: June 2011 was 120,623 Americans–or an average of 5,483 per day nationally.
So while the numbers have decreased, the question for individuals and businesses is how to file bankruptcy and what type of bankruptcy is right for your situation.
It's important to thoroughly and honestly discuss debt relief options with Lanigan and Lanigan, P.L. Learn about procedures, determine a timeline, a plan and what it will cost to manage your debt situation before making a decision.
An attorney's knowledge can be a comfort in making choices during a bankruptcy of any kind. Find immediate insights and answers to ease the confusion that comes from not knowing the ins and outs of complicated bankruptcy law.
Find out if a Chapter 7 bankruptcy, a Chapter 11 bankruptcy or a Chapter 13 bankruptcy is an option for you by talking with Eric Lanigan or Roddy Lanigan.
More Bankruptcy Information