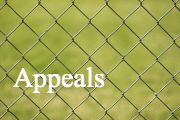 Can I Appeal My Case?
"Can I appeal my case?" It's the first thing clients ask Winter Park Florida appeals attorney Eric Lanigan and attorney Roddy Lanigan of Lanigan and Lanigan P.L.
If you or your client is unhappy with a decision and lost a legal battle you may be able to appeal a case. But you should first have an understanding of an appeal and the appellate process because it's unlike other legal proceedings.
What is an Appeal?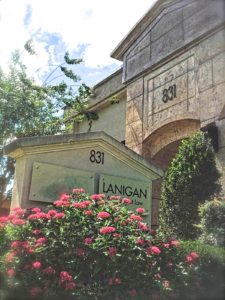 An appeal is based solely upon the application of a law in a case and an appeal asks a higher court to review a decision made by a lower court. An appeal is not based on new evidence, new witnesses. An appeal is a written legal brief presented to an appellate court using case law, applications of the law to the case in question.
Have Your Case Reviewed
The first step towards a successful appeal is to have your case reviewed by a skilled Florida appellate attorney. Only a thorough case review will determine whether a case may be appealed because an appeal is based on the law. There must be a clear legal defense for an appeal and the appellate lawyer reviews the court transcripts, documents, evidence to know the situation and research legal rationale for an appeal.
An Appeal Isn't Based on New Facts
An appeal is a legal argument that the court in which a case was tried incorrectly applied the law. Your appeals lawyer must find a basis for proving that the court was wrong and then state the law that should have instead been applied. New evidence, new witnesses may not be entered as a basis for an appeal. Appeal isn't based on new facts, evidence or witnesses.
Written Appellate Brief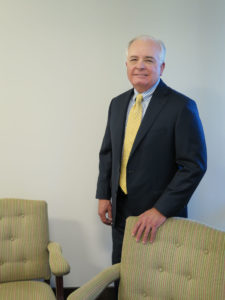 An appeal is a request in a written appellate brief prepared by an appeals lawyer (appellate attorney) who asks a higher court in one of the five Florida District Court of Appeal to review a decision made by a lower court. The appeal document is long but concise and should clearly use the law to instead, or additionally, be applied to the case.
Roddy Lanigan and Eric Lanigan suggest you choose an appellate attorney that is a skilled litigator, researcher and has the dual ability to apply both aspects into written argument to the three-judge appellate panel.
Florida appellate attorneys Eric Lanigan and Roddy Lanigan handle only white collar (non-violent criminal) appeals for clients and attorneys and answer the question what is an appeal?
How Does an Appeal Begin?
An appellate brief begins with intense, research-centric, detail-oriented review of court transcripts for a new defense of a case based on laws applied in the case.
The Lanigans cannot begin writing the brief until initial court transcripts and documents are read and reviewed, often in full. Upon learning and understanding what happened in the case, the Lanigans begin to form an idea of what can or cannot be achieved through an appeal. A client is provided the direction and will make an informed decision on whether to appeal.
Then, and only then, with client decision, will the Lanigans write and prepare a final appellate brief that must not only get to the point quickly, but also have a strong basis for being presented to the judges.
Who Decides an Appeal?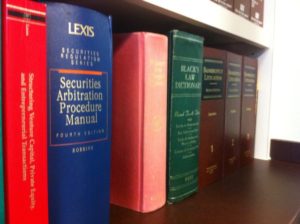 "In an appeal the judges are not sitting in the courtroom watching the witnesses come and go and the exhibits come and go and the lawyers objecting to each other's questions," Eric A. Lanigan said.
"The appellate judge is sitting in his office reading 50- to 100-page appellate briefs one after the other. An appellate judge will state that most appellate briefs are too long and very boring."
A three-judge panel is presented with the appellate brief that is not heard in a courtroom but read for its clarity, focus on case law to demonstrate how a law was incorrectly applied in the lower court.
The appeals process is clear: an attorney writes precisely why a reconsideration of the decision should be made in an opinion handed down by a court. The three-judge panel reviews the brief and makes a decision. At MOST, should the judge request, the attorney may be asked questions but it's very unlikely.
Which Attorney Should File Your Appeal?
Florida appeals attorneys Eric Lanigan and Roddy Lanigan work with clients who have lost a case and who want a court decision reviewed by a higher court. Often, the preference is to work with an appellate attorney who has a thorough understanding and confidence in knowing the research, review and written brief tactics for what may be a successful appeal.
Appeals Require a Fresh Perspective
Generally speaking you would never hire your trial lawyer to handle an appeal. You need fresh insight, evaluation and more than anything research of case law and knowledge of the law within the area and to the extent it may be applied.
A trial attorney may be a great litigator. However, a trial attorney will be asked in an appeal to discover new aspects of a case and write the argument vs. present and argue the case in court. This may leads to the question or reflection: why would a law not have been brought up initially within the case? Well, because the appeal may not focus on the same defense nor could a decision be forecast.
The Lanigans Handle White Collar Appeals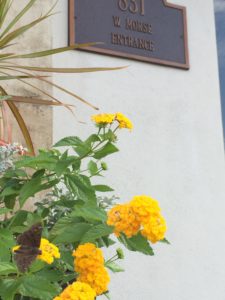 Eric and Roddy Lanigan are knowledgeable appeals attorneys having worked in Federal appeal courts and Florida state appeal courts. The Lanigans handle white collar appeals and white collar business and civil appeals.
The Lanigans do not handle any criminal appeals. Criminal appeals are cases involving violence, drugs or weapons while committing a crime.
A white collar crime breaks business and civil law without the use of violence or weapons.
A white collar crime involves breaking business law for example embezzlement, breach of contract, bankruptcy fraud, money-laundering, securities and investment losses, real estate transactions or real estate litigation.
How Do You Know if You Can Appeal Your Case?
The first step toward knowing whether you can appeal your case is through clearly understanding what's being asked. How do you know if you can appeal your case? YOU will not know. A skilled appeals attorney will NOT know off hand. An appeal is not a case that is discussed with an initial consultation wherein the Lanigans find out what happened in the case during the meeting.
May Any Case Be Appealed?
No. Every case may not warrant an appeal. Only an appellate attorney will know through a court transcript review whether there is case law or an application of the law to demonstrate the validity of an appeal. After transcripts, the appeals lawyer does research to determine whether an appeal is viable.
The appellate review and research required in an appeal is extensive. Appeals cases are long and expensive but valuable if it's important to have a decision changed or a retry of the case or a different decision rendered by a higher court.
What is the Florida Appeals Process?
If you want to pursue an appeal on a business, civil, white collar or bankruptcy case, begin with a consultation with an experienced, knowledgeable appeals attorney. The Lanigans will be straightforward with you and will discuss your options and help you look at the choices in an appeal.
1 of 4 Things Can Happen in An Appeal
One of four things can happen in an appeal after the appellate brief is presented: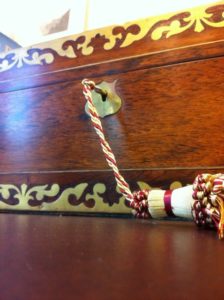 The decision may stand
The case may be ordered to be reversed and retried by a lower court
The decision may be reversed and a higher court may render a decision based on review
The case may be returned to lower court for reconsideration and review of an issue
What is an Appeal Based Upon?
An appeal is based upon the application of the law by the lower court. There has to be an error made by the lower court based on the law as decided by the higher court because the law in the original case was improperly applied by the judge in the case.
This is a serious situation questioning the law and suggesting mistakes were made and pointing to law which may be presented as the argument for the appeal. No case, no judge, no lawyer is impervious to error.
An appeal is a request by a losing party in a lawsuit for a higher court's review of the decision made in a lower court. An appeal is a request in a formal written brief to a higher court to review a decided case verdict, sentence or conviction changed in a lower court.
How Do You Begin an Appeal?
Don't sit on the opportunity for an appeal. You have a limited timeframe for an appeal. The only way that a judgment may be overturned, changed or ruled differently is when the higher court is convinced by a thorough legal argument that the lower court applied the law to the case incorrectly.
Did Your Attorney Make Mistakes?
Did your attorney make mistakes? It's too late to second-guess your choice of attorney. The attorney was ultimately selected by you and the case is over. On an appeal, you'll have to hire the Lanigans to review the court transcripts to find out if there is a legal basis for the argument that led the court to its decision. There's not a simple answer without knowing the case details.
This is a costly process and no review is performed without payment. Every case lost is not worthy of an appeal but it may be reviewed and determined through careful research and case law for errors.
The Appeal Process Details
The Appellant
If you're arguing in FAVOR OF the appeal, you are the appellant.
The Appellee
The other side of the appeal is the opponent who is NOT in favor of the appeal, and is the appellee. The appellee argues to maintain the decision by showing proof that the lower court in the case properly applied the law.
What Kinds of Appeals Do the Lanigans Handle?
Roddy Lanigan and Eric Lanigan handle white collar appeals including bankruptcy case appeals, civil case appeals, non-violent criminal case appeals only.
The government may not appeal a criminal case and ask that a criminal who was set free, be charged with a crime.
An appeal occurs when a higher court decides that the lower court did not apply the law properly and may then change the decision.
Hours of Research, Review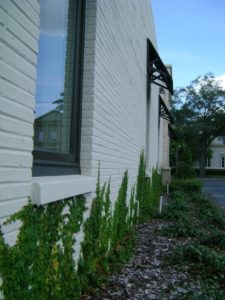 Roddy and Eric Lanigan will be able to tell you whether there is the possibility for an appeal in a case only after hours of research and review of a court judgment, the court transcript. Appeals are not inexpensive.
As your appeals lawyer, Eric or Roddy will have to review the original case judgment to find out whether or not it may be appealed.
Your case may have lasted hours or it may have lasted months or years. The amount of time that an attorney will spend reviewing the court documents is directly correlated to the length of the court case.
There will be an upfront cost for determining the appeal based on the time that will be spent research and review that will be performed.
Florida County Courts
If you're in a Florida County Court, which in Florida involves cases worth less than $15,000 in damages and you believe that the county court judge made an error in the application of law or the interpretation of law, then your appeal goes to the next highest court, which is the circuit court. And although the circuit court is a trial court, it can sit as an appeals court for rulings of the county court.
Florida Circuit Courts
The most common appeals are from trials or legal matters in the circuit court that deal with cases where the damages are greater than $15,000 to the appellate courts. And in Florida there are five appellate courts and they're separated out by geographical area. And if the ruling of the appellate court is believed to be in error, you have an appeal to the Supreme Court.
Florida District Court of Appeal
Each of the five Florida District Appeal Courts has a chief judge chosen by the body of judges. When a Florida District Court of Appeal decision is made it's basically considered a final judgment. The Florida Supreme Court is the state's highest court and it is not required to accept a case for further appeal.
There are five Florida District Courts of Appeal. Florida appellate cases will be held in one of these courts:
The Fifth District Court of Appeal Daytona, Florida
The Fourth District Court of Appeal West Palm Beach, Florida
The Third District Court of Appeal Miami, Florida
The Second District Court of Appeal Lakeland, Florida
The First District Court of Appeal Tallahassee, Florida
Appeals Briefs Are Read By 3 Judges
Appeals cases are based upon what's written in an appeals brief, which is read, in court by a three-judge panel. The judges don't listen to opening arguments and lawyers don't go back and forth as the judges review appellate briefs.
At most, an attorney may receive 15 minutes to discuss the case but oral arguments have to be requested by the court and are not automatically granted. An appeal court may make a decision based solely upon the written briefs.
When choosing your appeals attorney, consider the experience of the appeals lawyer who should have extensive experience researching and writing appellate briefs. Choose wisely because your appeal will be prepared and presented and ultimately decided by you as you are responsible for selecting your appeals attorney.