Research Your Florida Real Estate Investments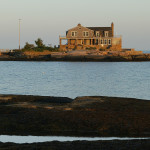 Before you buy a second home, a vacation property, land for commercial or residential use, it's important to research your Florida real estate investments so that you're an educated and prepared buyer.
Florida real estate investments may be enticing to anyone who lives in a cold weather state. Often, a vacation in Florida compels visitors to think about buying property. Whether you want to buy a commercial property, rental property, pre-construction or property that will be flipped, only thorough research and pre-planning can prepare you.
Hire a Skilled, Independent Team
Find a real estate agent who knows the area in which you want to buy property. Do not accept the use of their recommended title insurance agent or mortgage companies. You want to make sure that people will work for your best interests and not for referral fees or as a group.
Hire an experienced real estate attorney who is a buyers' real estate agent, a separate title insurance company and mortgage lender. When you work with parties independently, you'll be able to get honest and straightforward answers that apply to your bottom line.
Real estate is a financial venture and by looking into every opportunity, reading comparables, past financial property performances, projected profit and loss sheets you can adequately evaluate the prospective gains.
Work with a profit-loss sheet for every single line item from taxes, travel, materials, management fees, repair invested in your home state, or you're investing for the first time, buying Florida real estate has some built in challenges.
Be Aware of Potential Florida Property Problems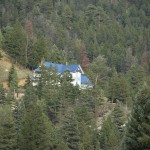 If you live in Florida and are a Florida native you'll know the pitfalls of investing in Florida, namely building, property and land faults.
Floridians know the range of property problems include swamp, black mold, sink holes, hurricane-caused damage including roofing, flooding and water damage.
If you work to uncover the problems upfront by taking an independent property inspector who has no history with your seller, your realtor, title company etc., be certain that the inspector has no licensure issues. Check that he or she has experience and has not fines or reported disputes with the state.
Property cover-ups by eager, desperate and dishonest sellers have to be investigated in walk throughs and only by a skilled independent Florida property inspector
Projected Property Values: Past, Present and Future
If you're investing in Florida real estate, you must know the value of the property's past, present and future before you buy.This means research before you buy. Take time to pull property and sales records on your own.
Do not rely solely on a realtor who may have an agenda to sell property within a certain area, timeframe or for a favorite client, or from property that they have listed. If your goal is to find a property that fits your investment agenda, vet the realtor and find out the experience level within the area of property investments.
Investing implies faith that the money inserted to a property will increase over time. If you're familiar with Florida property, values vary by city, county, and by the block. Property should have a value and financial reason for investing because the market is good now, the future or the present.
If there is no track record for the property, don't create one and consider the property for price, location or value alone. The three have to work together.
Florida Investment Property
The future is a gamble. You don't know that the value of a property will increase for certain over time. Florida's real estate market has fluctuated drastically over the past 11 years, seven years, four years.
You may like a home for how beautifully it's constructed, or that it's new or that it's damage free. But what about the location? Is it in a valuable neighborhood? Is it a two-family flat, a duplex? Who's going to rent the property? How long will it take to get to capacity for full occupancy?
Do you plan to keep the land for long-term or will you flip in in a short-term plan. Every detail has to be considered.
Is the real estate value predictive? Is the neighborhood in a currently valuable market or is it in a market that is predicted to be valuable due to what is going to happen in the future.
Decide carefully and take time to find out what the lay of the Florida land is before you buy.