Real Estate Transactions Attorneys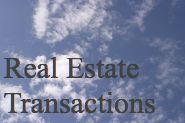 Real Estate transactions attorneys Eric Lanigan and Roddy Lanigan are native Floridians with extensive knowledge of Florida real estate litigation and real estate negotiation problems and strategies.
Eric and Roddy have seen the range of issues that can and do arise before and during real estate deals. Did you know that many real estate litigation cases begin with the transaction?
Show Your Attorney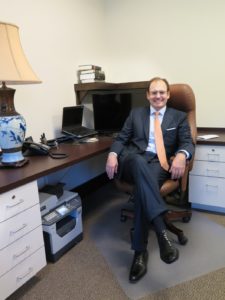 Whether there is a breach of contract, errors within the mortgage paperwork, title issues, property line disputes, or egregious mistakes within a partnership agreement, it's better to err on the side of caution. Have an attorney review what you consider to be basic paperwork.
Every land or property deal whether consumer or commercial has its own specific financial, time and legal promises and agreements. There's no reason to bulldoze your way into a new piece of property when you could take a few days to have your attorney review and search the documents for mistakes or issues that could cost you money.
Seller's Disclosure Problems
One issue that comes up frequently among buyers and sellers is the seller's disclosure form.
Get your real estate attorney involved before you sign anything and immediately upon hearing the words, "that could be a problem," take the seller's disclosure to your attorney.
All Florida real estate transactions should be reviewed, negotiated and handled by skilled real estate transactions attorneys to protect buyers and sellers from potentially litigious situations or actions.
Sophisticated legal transactions require experience and knowledge of Florida real estate to help clients reach educated decisions.
Most real estate litigation can be prevented by an attorney review of documents and real estate purchase or real estate sale process. The question is whether there is more need for a realtor or a real estate attorney.
When Do You Need an Attorney?
Work with a real estate lawyer familiar with many types of Florida property deals to prevent what should be an exciting beginning or a pleasant end to personal or business real estate ownership. You don't want to wonder if you'll need an attorney on a real estate transaction. It's best to be prepared and have an attorney in mind.
Here are instances where a real estate transaction needs an attorney:
You wonder if contract includes a merger clause in the purchase and sale agreement
The purchase and sale agreement contains inadequate legal description
A seller does not have authority to sell the property
Zoning is inconsistent with intended land use
Balance of the loan will be paid off with promissory note and deed of trust and then the note and deed of the trust are not attached
Confirm that seller's disclosure form is filled out correctly in regards to unknown faults such as mold or sink holes
The seller wants to remain in the property after closing without an airtight possession agreement
Failure to clearly indicate what the seller takes from the home before or after sale
Buyers fail to get an environmental audit
If property is commercial or if the property has ever had an underground oil tank
No meeting of the minds in the purchase and sale agreement
Failure to pay earnest money or to follow earnest money provisions
First Time Buyer vs. Experienced Seller
Whether you're a first time Florida investor buying property online from an Instagram photo, or you're a savvy commercial real estate seller getting rid of one building in your portfolio, Eric and Roddy will work with you to ensure that the real estate transaction is legal and in your best interests.
The Lanigans are commercial and residential real estate attorneys who work to protect your legal interests before and after you buy a property.
Research Before You Buy Florida Real Estate
If you decide to invest in Florida real estate you must do careful research to understand property use and value. Whether you want to buy commercial, pre-construction or residential property, you need evaluation and review by experts to determine its value. Negotiating and ironing out contracts before they're executed is the focus so that your interests are protected and legal issues avoided.
Hire Your Own Vendors
It's important in commercial and residential real estate transactions that buyers and sellers use independent contractors and vendors so that there are no financial ties between the parties who are working for a buyer or a seller.
Don't Use Realtor's Team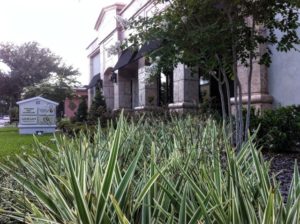 Hire an experienced real estate attorney, a buyer's or a seller's real estate agent, a separate title company and an independent mortgage company or lender so that each vendor works toward your best interests.
When you work with each real estate party independently you'll get answers that apply to your financial bottom line.
Real estate is a financial venture and by considering every opportunity, reviewing comparable real estate properties, researching and studying the property's financial performance, projecting profit and loss, including all costs, on property investments, you can adequately evaluate prospective or limited financial gains.
Work with an experienced Florida real estate transactions attorney, whether you're an expert or whether you're investing for the first time. Florida real estate law and property is unlike real estate in any other location.
Florida Property Challenges
Buying Florida real estate has some built-in challenges for in-state and out-of-state buyers and investors, and particularly for foreign investors because of taxation and ownership laws and regulations. Florida land is another issue.
If you're not familiar with sinkholes, hurricane damage, pest infestations, swampland, insurance costs, liabilities, talk with a real estate attorney familiar with the ins and outs of hidden disasters. Whether through tricky seller's disclosure statements or incomplete and false home inspections missing pages, there are many problems that unless you've experienced them, you will not see them coming.
Hire and work with a smart real estate team that you form. Research your realtor to know that they're experienced. Check licensing, check interest rates, understand that much of what you want to know can be answered with a person that you choose vs. someone brought to you by someone you just met.
Emotions should be checked at every door of every property you look at in Florida. Real estate is a business transaction. Mistakes are made when skipping over details, which can include trusting strangers who want you to buy or sell real estate. Get to know your real estate team members.
Ensuring that an experienced real estate attorney reviews all documents before signature may prevent real estate litigation after a simple transaction. Choose wisely and don't buy property or sell property in Florida without an attorney.