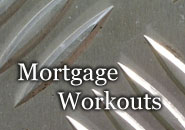 Mortgage Workouts are mortgage re-negotiations and financial changes and options presented to the banks on behalf of businesses and homeowners trying to avoid foreclosure.
Banks expect ordered paperwork, favorable financial terms, and clear legal language in order to approve renegotiated mortgage loans.
Often, businesses and homeowners will complete paperwork in a best effort that falls short of the bank's needs and expectations. Instead, the Lanigans, skilled real estate attorneys, handle the mortgage workout to change an existing mortgage offering terms appealing to lenders.
There is a renegotiation between mortgage holder and lender from the original terms of a mortgage. The new terms created to change the payment and financial structure of the original mortgage. The homeowner's financial picture, history, credit, payment and future payments are carefully put together for the bank to demonstrate fiscal responsibility.
If there are programs available to homeowners, applications are completed correctly and in accordance to the precise rules and regulations set out by banks, lenders, and all parties involved.
Winter Park, Florida, attorneys Eric Lanigan and Roddy Lanigan provide mortgage workouts which are mortgage re-negotiations and financial options to homeowners working with lenders that include traditional foreclosure alternatives. The Lanigans work with non-attorney Rich Marquez.
Mortgage Workouts
A former mortgage and loan officer, Marquez is not an attorney, but resolves mortgage problems, negotiations, and prepares financial files and documents for review with all relevant paperwork in place prior to presentation. Lanigan and Lanigan, P.L., clients. He positions clients with carefully prepared, financially-viable packages to present to banks in trying to renegotiate mortgages for a lower mortgage payment.
Lenders respond positively because the concisely structured payment options Rich provides are institutionally based: banks want them and accept them because they are within reason, they are clear, and property owners agree to and can pay for them.
Rich Marquez, Mortgage Workout Agent, Non-Attorney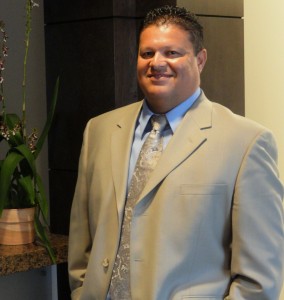 Rich Marquez is not an attorney, he is a mortgage workout agent who helps the Lanigans develop renegotiated mortgages to keep clients in their homes or businesses.
Rich knows the banks' language having worked in the mortgage industry and understands what it takes to get a deal done to prevent a foreclosure, allow families or businesses to stay in their properties with affordable mortgage payments.
Rich's experience began in the banking and mortgage industry in 2001. In 2007 when foreclosures in Central Florida began to increase rapidly in the Lanigan and Lanigan offices, Eric and Roddy Lanigan brought Rich in to assist clients with mortgage workouts.
Lower Mortgage Payments For Lanigan and Lanigan Clients
Eric Lanigan and Roddy Lanigan are able to offer clients viable alternatives to help to save their properties with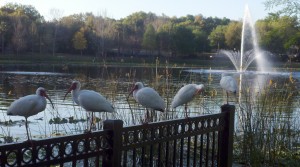 changed mortgages and usually with lowered monthly payments. Most financial challenges homeowners face while involved in foreclosure defense and mortgage workouts can be worked through with financially-feasible options that Rich presents to banks.
The average homeowner, business or non-banking specialist could not possibly know the options lenders would accept. Mortgages are complex and without training or instruction everyday people do not know exactly what to offer a bank besides a general request for a lower monthly payment.
Nor can an individual or a business losing a home or office building provide clear and concise paperwork and backup in the midst of a financial crisis.
By bringing in Rich Marquez, the owner and the lender are brought together through communication led by Rich whose team constructs a case for the renegotiation. Paperwork is completed. Forms are correct. Calls are made and returned and the proper bank contact receives the mortgage workout offer within a reasonable timeframe.
What is a Mortgage Workout?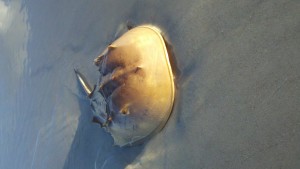 A mortgage workout is the change of an existing mortgage through a renegotiation between mortgage holder and lender from the original terms of a mortgage. There are new terms created to change the payment and financial structure of the original mortgage.
A mortgage agent like Rich can provide new options to a bank to change an existing mortgage with different financial terms. This can be executed to lower the total amount owed on the home or the monthly payment.
A workout often saves a home or business from foreclosure and allows owners to stay in and keep home or business locations with better mortgages.
Alternatives are presented to a lender to ultimately lower a total mortgage and or its monthly payment. The financing elements that can change within a mortgage workout can include interest rates, principal balances, balloon payments and more.
Businesses and individuals without banking, financing and mortgage experience have difficulty and face major obstacles in providing a viable mortgage workout to a lender on their own. This is why clients turn to Lanigan and Lanigan for help.
Eric and Roddy Lanigan and Rich Marquez have been successful in providing mortgage workouts for many clients. However, it's important to note that each outcome varies and depends upon the individual financial situation of a business or an individual. Results vary and there are no guarantees.
Lanigan and Lanigan provide a careful review of the economics of the mortgage, the amount of money that is owed, the payments that are overdue and then find alternatives that may help to rebuild a mortgage that is affordable. Rich is able to provide a lender with payments in situations where prior, there were none made for months. A bank benefits from a mortgage workout because it is able to receive timely payments from a homeowner and prevent a foreclosure.
How Much Lower?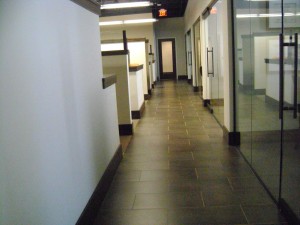 There have been instances where the banks have come in and dropped the mortgage $50,000 or $75,000, $150,000. If the second mortgage is gone and the first mortgage is dropped by $50,000, then sometimes families will be able to stay.
There is no guarantee of results by Lanigan and Lanigan, P.L., nor promises made or predictions on what can be done for your specific case. Every mortgage is different, every financial situation varies, so there can never be one clear answer. All mortgages, results and initial financial and economic situations are different.
Quick, Proactive Offers to Banks on Behalf of Homeowners
Very few individuals could possibly know what's needed for an alternative, complex mortgage payment structure to be successfully approved by a bank. But quick resolution can be achieved with Rich Marquez because he knows what lenders want.
A lender needs resolutions that the banks would usually offer–it's an insider's knowledge. But Rich works with the insiders' knowledge of how to structure a clients' case. He knows how to structure a deal so that it takes the lender down the road to negotiation that will keep an owner in a home.
Rich will offer several options: Why don't we do this or can we try that? Rich is proactive in offering unique options to lenders.
Why HAMP Denials Are Common
Prior to a mortgage workout, a file needs to be structured so that the case is positioned by Rich with all the mortgage workout options available presented in the Home Affordable Modification Program (HAMP) application.
A HAMP application denial is common because most of the options can't be found on the form. You do your best to fill it out and send it in. But you're working with limited knowledge. Therefore many of the HAMP applications are rejected.
Lanigan and Lanigan pre-plan and structure a package that goes beyond "fill in the blank." Rich and his team can follow up on paperwork, he knows who to talk to, who needs to approve your renegotiation and how to reach the most favorable outcomes for a clients.
Lenders Really Don't Want Your Home Back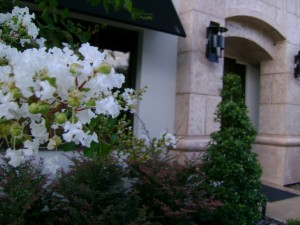 Rich said that ultimately, lenders don't want to foreclose on homeowners because the banks have to deal with excess real estate. Banks are in the business of handling money and revenue, not empty houses and businesses.
Homeowners dont want to lose their homes but cannot generally manage or keep up with the demand for mortgage workouts and the extensive paperwork. Nor are they able to know how or what a financially-sound renegotiated mortgage plan is or how to get it sent to the proper party at the bank. This is the reason thousands of properties are foreclosed upon and sent back to the banks in Florida.
The Lanigans Offer Homeowners Options
Mortgage refinance options are created by Rich Marquez the Lanigan and Lanigan team direct contact with the banks. He can speak with lenders to quickly offer a renegotiated mortgage option. Rich Marquez can pick up a phone, call a bank, have the paperwork in front of him, get information shared properly through the right chain of command and give the lender options.
Solutions are presented that stressed out homeowners can live with and solutions that banks agree with.
Banks are receptive to the HAMP plans completed by Rich Marquez and his team  because they work for homeowners and lenders. This workout option at Lanigan and Lanigan can prevent a foreclosure and keep families in homes.
Banks Are Interested in Payments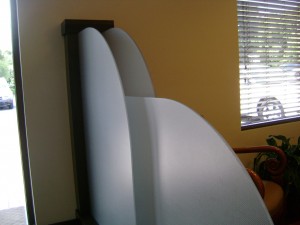 Lenders don't want the house back. They're not interested in handling real estate. Real estate is not the business banks are in. Banks would rather negotiate and keep homeowner in the house with revenue–payments–even at a lesser amount–coming in.
Rich Marquez has 10-year career in the banking and mortgage industry. His experience in the mortgage and banking business make him uniquely capable of preparing and presenting a rebuilt mortgage package on behalf of a homeowner who would have gone into a foreclosure without the new plan.
The bank wins because the property will not be sold in a short sale for less value and the homeowner wins because the monthly mortgage is reduced.  In the long-term an option has been presented to lenders to continue to generate revenue.
Mortgage Adjustments for Banks and Homeowners
Rich Marquez designs a package after assessing a clients' financial history. He finds small paths that will open a bank or lender to the possibility and existence of a changed and lessened payment plan down the road.
Rich has experience creating plans he knows lenders will like, what they want and what they can work with in a renegotiated mortgage. He knows because he was working in a bank side by side. But he also worked on the other side on behalf of those who needed to get mortgages.
From a lender's perspective, banks don't want to put time, money and more legal fees into a foreclosed property if the property is going to be let go anyway. No lender wants to pursue a foreclosure that's going to keep them tied up in court. It's a waste of time and money. Knowing this, knowing relevant mortgage options, Rich Marquez gets lenders to agree quickly to new home repayment plans.
Options Available to Offer Banks on Behalf of Homeowners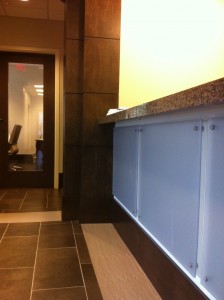 There are many, many outcomes available to homeowners that are usually unheard of by the average business property or homeowner.
Interestingly enough, when a homeowner fills out the Home Affordable Modification Program (HAMP) form, almost 98% of homeowners are turned down for a loan modification.
Why? Because HAMP forms are not completed properly by homeowners, paperwork is missing, paperwork is dated and not followed up to make current. Homeowners are despondent. Business owners are overwhelmed and both are frustrated and unaware of the banking and lender financial needs.
Rich knows the banking side of the mortgage industry and the consumer side of the banking industry. This experience allows Rich to quickly provide reasonable options to banks who are receptive to plans. These plans keep homeowners paying reasonable sums of money to stay in homes that at one point .
The options are advanced, complex, legitimate and detailed, however, not familiar to an average person outside the banking and finance industry.
HAMP Applications Are Key
Most or approximately 98% of HAMP applications for mortgage workouts are turned down because of the way homeowners complete them. The most successful modifications are not known by the persons who don't have loan and banking experience.
Rich positions a HAMP application to a bank so that it makes the lender open to renegotiating a mortgage. Ultimately it's in everybody's best interest to keep an owner in the home.
Rich Marquez can engage a lender, get them on the phone, answer faxes with faxes in a timely fashion to negotiate a workout. He provides viable solutions to what had been a problem due to incomplete or inaccurate paperwork, poor financial rationale or lack of complete explanations.
Options for Homeowners Renegotiating Mortgages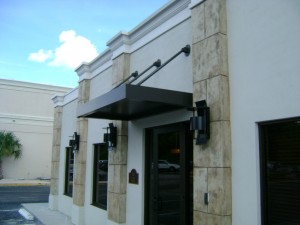 Rich has offered lenders and lenders have accepted:
Permanent principal balance forgiveness and or deferral
Settlements of second and third mortgages for pennies on the dollar
Repayment
Rate reductions–getting interest rates as low as 2 percent per year and that by year eight, it's at 4.5 percent which significantly saves homeowners money
Deferments
Forbearance
Extensions of the term of the loan, from 30-year to 50 years
Banks Win, Homeowners Win with Renegotiated Mortgages
Rich knows what mortgage workouts need to have included, with win-win financials so that they are considered for approval.
Rich is familiar with and can offer banks constructive payment plans to dramatically increase the likelihood of a mortgage payment reduction.
In structuring a file, Rich is able to offer what a lender will find appealing. Lanigan and Lanigan is able to put homeowners in the best position to reach the best outcome under the circumstances.  Creating a proactive plan that will often lead to a mortgage workout with a lowered mortgage payment.
Why is it that most mortgage workouts are denied? Because HAMP forms are completed by inexperinced well-meaning individuals who are not offering banks what banks want to meet financial criteria.
Rich Marquez instead can put clients in a postion to save money and stay in their properties.
What Else Does Rich Know That You Don't?
What makes Rich uniquely qualified for the mortgage workout with the bank as opposed to a business owner?
Rich can reach renegotiate directly with a lender. He knows guidelines to qualify individuals. He is familiar with all the options from rate reductions, balance extensions, settlements on second mortgages and can make acceptable offers that are in line with the amount of money that's owed.
Rich informs a lender of the hardship of the client can affect a decision as well:
The details of unemployment
BPO to findout value of home to see how upside down it is
A community or regional decrease in home value
A mortgage with a high interest rate
Decrease in home value in your area
A loss of income
Rich sometimes offers unusual and unexpected mortgage modifications to lenders. He finds alternative solutions he knows banks will like even though they're not official programs.
It's like putting together pieces of a puzzle or a map to the untrained homeowner who is not familiar with banks and the way that banks operate.
Mortgage Workout Options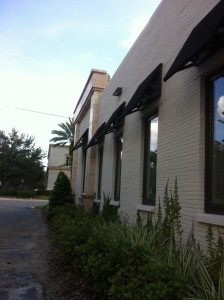 Forbearance: A brief time where lender allows partial payments or no payments. A legal agreement is made with homeowner to have a break from payments, that will resume with payment of past due amount with regular payment to catch up.
Re-Amortizing: Substantial delinquency or inability to catch up could involve converting and adding late payments amounts to existing principal and re-amortizing the loan. This sometimes can be done at a lower interest rate.
Rate Reduction: A temporary or permanent interest rate reduction would be enough to pull things back together.
When a client wants to save their home, Lanigan and Lanigan will do a financial analysis to clarify economic viability. Then , if a client has stable revenue and reserves and the mortgage is salvageable, the lenders will be asked to make modifications to the original mortgage.
This is a complex process and individuals or businesses generally use an attorney to carefully craft the language, negotiate fees, recommend best options for the banks to approve the changed agreement.
For greatest results on behalf of clients, the attorneys must use all available resources to work successfully with lenders and banks. Intricate contracts should not be handled without an attorney or exposure to fees, interest rates, balloon payments, adjustable rates and additions to principal can occur.
Mortgage Workouts Are a Foreclosure Alternative
Ultimately Lanigan and Lanigan, P.L., works with Richard Marquez while determining how best to negotiate with banks, mortgage and loan companies for clients who are trying to prevent foreclosure.
Clients who want to stay in their homes may need payment plans altered with the banks. In order to do this, a mortgage workout, a complete renegotiation of the terms of an existing mortgage is done to change payments. Sometimes interest rates can be renegotiated, principal reduced, time is added to the contract. Clients are may have time built into lender agreements to catch up on payments and return to a normal payment schedule when difficult economic situations pass or improve.