Tip 1: Work With a Real Estate Attorney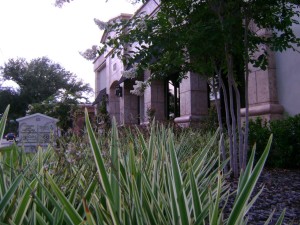 Florida real estate investors should hire a real estate attorney to work on any property purchase to prevent legal problems in the sale. Some real estate investors from the United States and from other countries make real estate investment decisions with their hearts instead of their financial futures buying property that is not thoroughly vetted for its financial viability.
Florida Real Estate Investors Need an Attorney
Florida real estate investors need an attorney and Eric Lanigan a Florida native and has practiced Florida real estate law since 1976. He helps investors and homeowners on all types of real estate issues. Better to invest in a consultation now to prevent what could turn into many thousands of dollars in real estate litigation down the line.
Tip 2: Review All Documents
A legal consultation should be included in the real estate purchase process so that property issues that can be identified through review of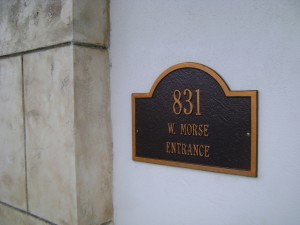 inspection documents, sellers disclosures, title, and mortgage paperwork.
Tip 3: Get Independent Inspections
Real estate investment property should also not be checked very thoroughly and properly for faults including black mold, sink holes, structural faults.
Tip 4: Thoroughly Inspect Land or Structure Issues
In the rush to purchase a property within the timeframe of a vacation, Florida property investors forego any history check on the land or the investigation into the inspection of the land or structure.
Tip 5: Hire Independent Inspectors
When there is the hint of a problem that turns up during an inspection, a prospective owner should hire an expert in whatever is found wrong. There should be a review and determine history of the problem, cost to repair and extent of damage so that a review in cost can be decided.
Tip 6: Clarify Repair Costs
Then, as long as it takes to repair or to determine that the property can sustain itself without fail or need to re-repair the problem. Then, the investment property needs to repaired or the cost to be repaired included in the property.
This is not usually the case: many out of town buyers are swept away by location, by the low cost of land, homes or commercial properties that sound like good ideas are actually not reviewed for economics of the area.
Tip 7: Know the Economics of the Area
Having a realtor provide a comp in the area only tells the price of the land or property at that time. But the prices before and the future prices to purchase date are very important. They show the past and future likelihood of financial prosperity.
Tip 8: Don't Lose Focus
Investors often travel to Florida with dual purpose: 1. to vacation and 2. to buy vacation property that can be a real estate investment. Usually there is the big idea to combine the first purchase into a home that can later be lived in or flipped so that the investor can receive a return on investment that exceeds the initial output.
A common idea is that property can be rented out for 10 to 20 years and then used to live in as a retirement property.
Tip 9: A Rental Property Is Not a Home
But the simplicity in that idea is a problem in itself. No one can know that the property that is purchased can retain value, increase in value and whether or not renters will not ruin the property over years. The key is to work with a vetted realtor but more importantly a real estate lawyer who is familiar with the many ups and downs of the Florida real estate market. Someone local in Florida who is aware of the many legal landmines and issues that will arise.
Tip 10: Hire a Management Company
Don't buy a home and think that by putting up a sign that you can rent to a good renter who will care for your property as if it were their own. That's a dream. Renters rent but they are not bound to care for your home as if you would.
Renters damage homes and when they leave often will need to have repairs done. Renters get evicted. Renters break the law. Investment property has to have a manager that is familiar with these tactics and that will care for the property while you're in Chicago or Japan or Brazil.
In short, invest wisely and carefully and if you're not sure, hire an attorney to walk you through the many legal issues that you will encounter.