Before diving headfirst into a real estate investment that may not be right for your particular financial situation, Florida real estate attorney Eric Lanigan of Lanigan and Lanigan in Winter Park, shares the ABCs of buying Florida property.
Before You Buy Florida Real Estate
Before you begin:
Hire a Florida real estate agent with commission paid by seller
Make sure you have a buyer's agent to help you search and get general information about neighborhoods, locations, values
Vet the realtor by getting recommendations
Make sure the realtor has lived in Florida, is licensed, has worked with investors, knows all the areas you're interested in
Make sure the realtor is not a seller's agent committed to the seller
If you're shopping around using multiple realtors you're wasting your time and theirs: they all have access to the same MLS listings
Negotiate that agent's commission is paid by seller
Hire a FLORIDA real estate attorney to protect you from signing contracts that are not in your best interest.
An experienced attorney will know the problems of the land, the city/state/county and will know that there are ways to protect you against property and contracts that will not benefit you.
Florida Has a Shadowy Real Estate History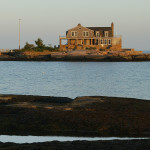 Florida has a history of very shady real estate activities that go back to the 1920s. Don't fall prey to cheap land deals with sight unseen purchases. Never buy land you've not seen or that a representative of yours has not seen.
Florida real estate investors also have to be extremely well informed and must research the value and likelihood of recouping investment funds. You've heard stories of land sold to unsuspecting Northern real estate investors:
Florida real estate property that's located on a swamp
Property devastated by hurricanes with extensive damage to the frame, roof, walls, water damage
Property on or near sink holes
Contracts that protect sellers but leave buyers vulnerable and unable to sue for contract or property issues
Boom or Bust Market? You'd Better Know
Florida, like any other state, has booms and busts as real estate activities go back and forth between very hot and ice cold.
To prepare or at the very least protect yourself, you must have a real estate lawyer review the contract to purchase. Your realtor, any realtor, wants to close the deal. They'll go back and forth until they get the deal that's best for them financially.
Florida Real Estate Lawyer Can Protect You
A Florida Real Estate Lawyer, not one from another state, can best protect you from contractual errors and from mistakes that may cost you financially. A real esate attorney wants to make sure the deal is what you expect and demand from it.
Florida real estate attorney Eric Lanigan has lived his entire life in Central Florida. He knows the area. He knows which areas and neighborhoods are consistent with what a realtor may or may not suggest to you. Eric knows what you have in mind for the intended use of the property.
The Title Insurance Company makes sure by checking all the public records that the title is clean: without claims or liens. Then they'll issue title insurance to insure against unknown title defects that could effect the land and its use and value.
List of Real Estate Do's and Don'ts
Make certain that you know the significance of each known lien or other encumbrance on property
Check all public records to make sure that the title is "clean" – without claims or liens. Then they issue title insurance to insure against unknown title defects.
Make sure you know the significance of each known lien or other encumbrance on property
Never use a one-stop-shopping agent where one person brings you a lawyer, a realtor, a title company, a mortgage company, a design and or a repair company.
It may take you longer upfront by vetting and finding the various people that you need but the benefit is that every single person will be working only for you and not for the one person who brought everyone together
Be especially leery of any visa service that tells you that they can set you up with the team that you need for legal or other professional services
All in one place may sound convenient but it's not in your best interest financially, legally, or from a real estate investment aspect
All professionals should be 100 percent independent of each other to make sure that the primary loyalty is to you and not to each other and that every party is 100 percent independent of the seller.