Eric Lanigan and Roddy Lanigan handle a wide range of Florida law practice areas. The Lanigans handle:
Appeals
Asset Protection
Business & Civil Litigation
Business Reorganization
Business Workouts
Chapter 7 Bankruptcy
Chapter 11 Bankruptcy
Chapter 13 Bankruptcy
Corporate Reorganization
Immigration
Mortgage Workouts
Probate
Real Estate Litigation
Real Estate Transactions
Securities & Investment Losses & Fraud
White Collar Appeals
White Collar Crime
Florida Law the Lanigans Practice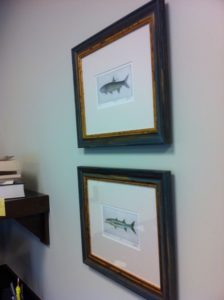 Our practice areas are predominantly what I would classify as general civil litigation primarily dealing with business issues like:
Embezzlement
Anything business law related
We handle just about anything you can think of in the business arena. But I would say in the litigation that we deal with arises out of business transactions between people. We don't do family law. We don't do criminal law. When the economy collapsed in 2008 five or six cases a month exploded into five or six cases a day so one of those areas of practice that we never really expected to be involved in but suddenly it's blown up in your face quite literally. So we still maintain a bankruptcy arena. We have an associate who is dedicated exclusively with working and managing the bankruptcy cases subject to our supervision.
Bankruptcy Law is Down, Business Law is Up
That now has kind of stopped now. Over the last five to seven years since the bankruptcy stuff started to slow down and now you find yourself again once again dealing with the more complex commercial disputes between businesses and business owners and sometimes just individuals.
Business owners that we see and the businesses we represent it really everything from airfreight companies to real estate companies to real estate developers to residential realtors to manufacturers of products to artists, other professionals, doctors as clients. Lawyers as clients, we even have judges as clients.
We Handle Cases Across Florida
I think the only city I've never been in court in actually is probably out of the big cities in the State of Florida I think the only city where I haven't walked into the courthouse is maybe Tallahassee. Jacksonville. Orlando of course, all the surrounding counties of Orlando, rural and otherwise. Tampa. I practiced quite a bit in Miami and in Fort Lauderdale.
I'm currently licensed in the southern district, the federal courts in the Middle District of Florida the Southern District of Florida, the Eleventh Circuit Court. I'm a member of the Florida Bar. I can practice in every state court in the in the State of Florida including the Florida Supreme Court. I've argued at the appellate level in Atlanta at the Eleventh Circuit Court of Appeals which is the in the Court of Appeals system is the second highest court to the Supreme Court of the United States.
So I feel very comfortable in a courtroom. I've been in pretty much all of them and I've pretty much seen every type of judge you can see from the nice ones to the mean ones to the ordinary ones to the ones that are having a bad day to the ones that are having a good day.
Hablamos Espanol, Portugués, Francés e Inglés
One of the interesting things at our law firm is our last name is Lanigan and that's an Irish name. People are often surprised to know that both my father and I are multilingual. We both speak and understand Spanish. We also have a lawyer in the firm who speaks Spanish, Portuguese, French and English.
Complex Immigration Law E-1 to L-Visa
We do have a complex immigration practice. Everything from an E-1 visa all the way down to an L-visa. We routinely organize Latin American companies. I personally have both litigated for Latin American companies and set up Latin American companies. I've set up American divisions of Latin American companies from:
Venezuela
Colombia
Guatemala
Honduras
Panama
Argentina Chile
I'm routinely in South America on business anywhere from Medellin to Guatemala City and then I'm routinely in Miami for that purpose.
Investor Visa Program
Most of my Latin American clients have their American presence there. An unusual thing for two gringos to have a Latin practice but it just happened that way. Miami is and Orlando are quickly becoming the doorway to America for Latins and Latin American companies. So as a matter of fact, we really don't have to do that much travel. Most of my Latin clients are here because we got them here. How? Through the Investor Visa Program.