Florida Attorney Roddy B. Lanigan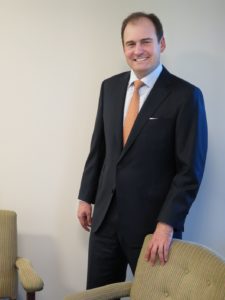 I'm Florida Attorney Roddy B. Lanigan and I grew up right down the block from where the Lanigan and Lanigan law offices are located today. We're off of Park Avenue down Morse Boulevard in Winter Park.
It was very nice growing up here. I had a lot of great friends and developed a lot of great relationships that still exist to this day. And like I said it's a really fun place to grow up. Very unique.
We've got great outdoor sports here. Grew up on the lakes. Grew up fishing and water skiing on the lakes. Grew up going over to the Intercoastal for red fishing on the lagoon. Grew up quail hunting in North Florida and South Georgia. It's just a great place to be. I think Florida's probably the best state you can be in in the country.
Attended the University of Virginia
And when you get accepted at the University of Virginia you go to the University of Virginia because that's one of the best schools in the south.
B.A. History University of Virginia
I studied history primarily European history and U.S. history. I just think it's a fascinating subject. It's interesting to learn about how people did things in the past. And one thing you learn is they really didn't do things that differently than we do now. Technology changed for the most part.
But I feel we live in a great country. I respect the principle that every single person in this country has a value and is important and I believe that the framers of our Constitution, many of whom were from Virginia, one of whom founded my university believed in that that rule. And we created a republic in that image and I think it's the best.
Masters of Philosophy in Economic History
After the University of Virginia I went to graduate school for my degree in economic history and I did that in England and that was a really interesting experience. The Prince of Wales puts together a Bursary Program for American scholars to go to England to study. I was fortunate enough to win one of those awards. I got to work with a lot of very intelligent interesting people and it was a growing experience for me.
University of Cambridge
Master of Philosophy in Economic History, Honors Degree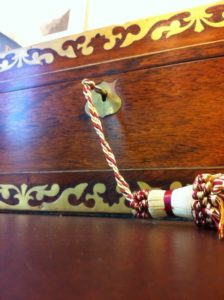 In between law school and undergrad I had an opportunity to go to the University of Cambridge in England. It's a great place. It's old England and it was a very exceptional education. I was there and living in a medieval college studying every day it was a wonderful experience.
Cambridge was a serious academic environment. At the same time I got to meet people from all over the world hear what they have to say about themselves and their country and politics and how they view the world. And it was very eye opening but when it was over I was glad to come back to the United States the good old USA.
Law Firm Economist
I decided that I was going to be an attorney when I was about 28 years old. I came a little late to the profession. Prior to that I had been working in a law firm as an economist. I worked at a large law firm in Washington D.C. in the banking department and I assisted the lawyers and the economists in the group in putting together bank mergers which we put together some very large mergers.
Commercial Bank Mergers
At that time it was really commercial bank merger mania was going on so we worked with some of the biggest commercial banks in the country. You know we would deal with all of the bank regulators in Washington, D.C., the comptroller of the currency, the Federal Reserve Board, the FDIC.
I enjoyed my time in Washington, D.C., but I felt that I really wanted to go and explore the idea of becoming a lawyer as it would be an interesting career but also give me a chance to move back to the State of Florida.
University of Mississippi Law School
Some people asked me why I went to the University of Mississippi for law school at Ole Miss. Well generally if they're asking that question they've never been to Oxford Mississippi because once you go there you can never leave. It's a great place. It's a great school. They have a very strong litigation focus at that school. All the professors at Ole Miss have been seasoned lawyers in their own right before they started teaching their students.
Prepared for Legal Practice
I felt like I came out of school and when I started practicing with my dad and I didn't know virtually anything, which is what it feels like for every other lawyer who starts to practice. But in communicating with the other young lawyers I felt like I knew a lot about the practice of law due to my education in law school.
University of Mississippi is a very practically focused legal education there. For instance you're not going to be taking the law of the ocean, you're going to be taking civil procedure, evidence torts, contracts, trial procedure, trial prep, appellate procedure, appellate work. It's a very, very practical and driven legal education. I felt like I really benefited from it.