Part 2 of 3 in a History of Bankruptcy in the U.S.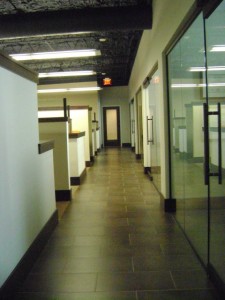 The history of bankruptcy law in the U.S. is different than bankruptcy law in European countries. Greece, Italy, Germany, France, Spain and other countries were harsh on those who filed bankruptcy–no matter the reason. There was no leniency offered, no help, no rehabilitation for those who struggled financially.
The U.S. Congress introduced bankruptcy as a means to right and rehabilitate financial challenges that citizens experienced. Traders were some of the first to file bankruptcy. There were multiple national financial disasters so that in the 1800s when large businesses failed or massive land forecasting problems arose that affected businesses would be able to rebound.
First U.S. Bankruptcy Law 1800s
Early banking failures in the 19th century spurred United States bankruptcy laws to protect individuals and businesses from complete financial collapse. These early bankruptcy laws were repealed frequently after passage to limit the ability of failure as an option for Americans some who were taking advantage through corruption.
Congress passed bankruptcy laws in the 1830s after panics caused by failed banks, poor crop yields, gold and prospector failures causing depletion in reserves.
Corporations Get Help
Later, additional bankruptcy laws were passed to protect businesses that failed due to difficulties caused by the Civil War in 1867. It was the first law to aid corporations.
As U.S. finance and commerce grew, a more lenient group of laws was passed in 1898 to include reorganizing and rehabilitating failed businesses and finances for individuals.
Chapter 13 for Individuals
In 1898 Chapter 11 bankruptcy was introduced for businesses and corporations. Chapter 12 bankruptcy was created for farmers. Chapter 13 bankruptcy was seen as a benefit to individuals who would meet with and plan a repayment program to debtors.
The Great Depression of the 1930s initiated additional changes to bankruptcy laws to help protect and rebuild businesses and individuals after massive failure of the banking industry and railroad and corporate reorganization.
Securities and Banks in 1970s
From the end of World War II there were no major changes in bankruptcy law. But challenges in the 1970s stemmed from tumultuous securities industry mergers, acquisitions, and bankruptcies of brokerage houses. Congress tried to establish order and show economic confidence and by 1978 the Bankruptcy Reform Act was signed into law.
Bankruptcy is a Form of Relief
For decades bankruptcies of all types: personal, institutions, corporations, businesses were allowed to be filed at will until 1994 when President Bill Clinton signed the Bankruptcy Reform Act. This law established timelines, rules, audits and guides for behavior, claims and creditors. Chapter 13 suggested for individuals vs. Chapter 7.
Bankruptcy laws received a major overhaul in 2005 when President George W. Bush signed the Bankruptcy Abuse Prevention and Consumer Protection law. In short it made serial filing more difficult adding the span of eight years between filings.
The law also required consumers to pass a Bankruptcy Means Test in order to qualify for filing Chapter 7 bankruptcy where debt is eliminated vs. filing a Chapter 13 where debt is repaid over three to five years at a lesser amount to creditors.
Today, there are three main types of bankruptcy: Chapter 7 bankruptcy for consumers, Chapter 11 bankruptcy for businesses and high wealth individuals and Chapter 13 bankruptcy for individuals who made too much money to file Chapter 7 according to the Florida Means Test.