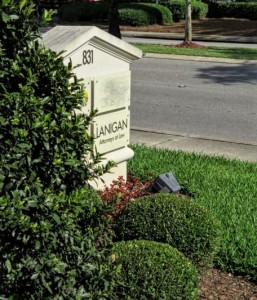 Obtaining a green card through relationships is an issue handled by immigration attorneys Roddy Lanigan and Eric Lanigan who help South American, European, and U.S. clients with a range of immigration legal services.
The Lanigans have assisted multinational corporations, international businesses, national and state businesses and foreign nationals with immigration needs.
The Lanigans
prepare documentation for employment visa petitions and for
Defense of Deportation
cases in
Immigration Court
. The Lanigan staff speaks English, Spanish, and Polish.
Key Methods for Obtaining a Green Card
When interested in obtaining a green card, it's important to work with an attorney. It's a complex process, that takes time and requires patience. While there are many ways to get a green card, common methods are through business, work and family relationships.
Other methods include:
Investing over $500,000 in the U.S.
Being a foreign diplomat
Proving that you're leaving another country to escape persecution
Family Relationships
There are means by which family members can be placed with U.S. citizen relatives or with those who are permanent residents.
Related to a Permanent Legal Resident
If you are the spouse or unmarried child of a lawful permanent resident, you may be able to obtain a green card after being placed on a waiting list for several years.
Related or Engaged to a U.S. Citizen
If you're engaged to be married to, are the parent of, spouse, child, brother, sister, of a U.S. citizen, you may be able to become a lawful permanent resident. However, when you become engaged it's imperative that this is a legal act and not fraud.
Work-Related
If you can get a job from a U.S. employer you may be able to get a green card as a priority or a non-priority worker.
Other Workers
When you are offered a job that requires specialty degrees, specialized experience, you're a green card applicant with specialized experience and may be eligible for an immigrant visa or an employment second preference.
You'll be certified by the Department of Labor who will have to say no U.S. worker is available, willing, and able to do the job.
Employment-based third preference can be obtained for every day professionals (non-degreed) and skilled or unskilled workers, who can apply for labor certification and a green card with a job offer.
Priority Workers
Employment first preference refers to priority workers who are people with superior ability or skill, an executive or manager of a multinational firm, a successful researcher or professor. This category has an easier immigration process and sometimes don't need a job offer. No one is required to go through the very, very difficult labor certification process that other immigrating workers have to pass.
Becoming a U.S. Resident Takes Time
Becoming a permanent resident under some of the immigrant visa categories will take a long time. From the date that the attorney files the first petition form it may take years. In the meantime, it may be hard for you to even visit the U.S. as a tourist.
Consult with Roddy Lanigan and Eric Lanigan to handle your immigration issues. Immigration, defense of deportation, visas, obtaining green cards, residency are not processes to handle on your own.