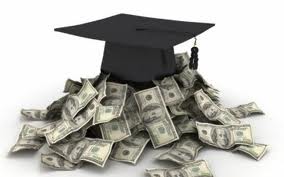 Don't assume that by going to a good attorney that there will be a way to get out of paying back federal student loans through bankruptcy. Bankruptcy doesn't eliminate federal student loan repayment nor taxes, child support, or legal settlements.
If you stop paying your federal student loans and you go into default and you're working, your paycheck becomes garnished. Maybe you're struggling with bills and you're only making enough to pay the rent or mortgage.
Instead of getting a second job you think that you can file bankruptcy to eliminate student loan debt. It won't work. Eric Lanigan and Roddy Lanigan nor any bankruptcy attorney will not be able to include your loans in the bankruptcy.
Meet With An Attorney to Discuss Your Options
Don't default thinking you can submit your student loan in a bankruptcy. Talk with the attorneys at Lanigan and Lanigan. Eric Lanigan has been handling bankruptcies since 1976. Roddy Lanigan has been filing bankruptcies for clients since 2007.
Student loan debt elimination is challenging and there are few–if any–ways out of repaying federal student loans. Before you default and stop making payments and skip out on your federal student loans, consult with Winter Park bankruptcy attorney Eric Lanigan or Roddy Lanigan. Find out if you may be able to get permanent or temporary private student loan payment relief.
Federal Student Loans vs. Private Student Loans
If you're filing bankruptcy to get rid of a student loan you need to consult with an attorney. There are private student loans and federal student loans. Federal student loans cannot be included in a bankruptcy. In general, student loan dismissal, cancellation, forbearance or deferment is very difficult to obtain.
There are a several hardships, health, financial, family and economic scenarios that will allow private student loans and some–in very rare cases–federal student loans, to be cancelled or deferred. But they involve extenuating circumstances and are exceedingly difficult to receive particularly without an attorney.
Student Loan Elimination Options
If you can't repay private student loans or your paycheck is being garnished, there may be options:
Loan consolidation
Payment plans
Forbearance or deferment programs
Loan cancellation
Discharge through bankruptcy
Student Loan Deferment
Economic hardship, unemployment, or returning to school will excuse you from making student loan payments for a brief time. You'll get a grace period after you leave school. Occasionally you may qualify for deferment 0f your student loan repayment:
When you have been granted other deferments or forbearances
You cannot be in default
You meet cancellation or deferment qualifications
How to Get a Student Loan Deferment
Contact the holder of your loan and request the appropriate form based on the reason you think qualifies you for the deferment.
How to Get a Forbearance
Forbearance is permission to stop making payments for a brief period. Interest grows but a forbearance may be granted for a year at a time–sometimes even if you have defaulted.
Forbearances are easier than deferments or cancellations, as they are under different rules that make cancellations and deferments so hard to come by.
How to Qualify For a Forbearance
A student forbearance may be granted for:
Failing or constant bad health
Unforeseen personal problems
An inability to pay within the maximum repayment term (usually 10 years), or
Your monthly payments total more than 20% of your monthly income
How to Get a Forbearance
To apply for a forbearance, contact the holder of your loan, explain your situation, ask for a forbearance, and fill out the appropriate forms.
Discharging Student Loans in Bankruptcy
It's exceedingly difficult to have a student loan discharged in bankruptcy. Only having proof that you will have or undergo severe hardship is also very difficult to demonstrate. Courts may in some circumstances consider:
Your income and expenses
How long your financial problems are likely to continue
The effort you've made to repay your debt
You must file a separate court action in your bankruptcy proceeding supporting your discharge request. You'll need an attorney to help you with the procedure.
Don't Get Your Hopes Up That Loans Will Go Away
Rarely will you be able to cancel your student loan — meaning you no longer pay it off. Only those who meet specific conditions depending on the type of loan you have.
If you cancel a loan, the government may  also reimburse you for payments already made, and help repair credit.
In some situations, you won't be able to cancel the entire loan, but you may be able to get rid of a portion of the loan.
Situations That Defer or Cancel a Student Loan
There are some situations that only allow deferment
There are some situations that will qualify you for cancellation only
Some situations allow deferment and cancellation
Death: Death cancels a federal student loan.
Permanent, total disability:  A long-term injury or an illness that makes you unable to work, or an illness that's expected to end in death cancels a federal student loan.
Temporary total disability: If you, your spouse, or a dependent is temporarily totally disabled, you can defer payments on some loans obtained before July 1, 1993, for up to three years.
Health care professionals: Defer or cancel student loans if a doctor, nurse, other health care professionals and those in residency.
Working in law enforcement: Corrections and law enforcement officers can cancel some older Perkins loans.
Enrollment in a rehabilitation program for the disabled: If you are enrolled in a disabled rehabilitation program, you can defer payments on most loans.
Unemployment: If you're unemployed looking for work there are situations that may allow temporary deferment.
Economic hardship: Defer payments on federal loans taken out after June 30, 1993, (any Perkins loans) for up to three years if experiencing economic hardship.
Public assistance automatically entitles this deferment
Otherwise, qualifying is based on a complex formula combining your monthly or annual federal student loan payments, the federal poverty level, income, the federal minimum wage. Documentation of income required.
In school: Return to school to study half-time for deferred student loan payments.
Uniformed service: Cancel or defer your loans if you are military personnel, serve in the U.S. Public Health Service, Atmospheric Corps., or the National Oceanic.
No refund after withdrawing from school: If you attended school briefly, didn't finish, but never got a refund for classes, if you completed less than 60% of the classes.
Teaching needy populations: Cancel student loans or defer payments in some cases if you are a teacher who works with needy populations whether low-income, special needs or disabled students.
Working with needy populations: You may be able to cancel student loans if working with an underserved population.
Victim of identity theft: Cancel the loan with proof you had your identity stolen.
Community service: Defer payment or cancel student loans in exchange for community service. Serve in the Peace Corps, volunteer with an organization that works with low-income groups.
Trade school attendee: You may be able to cancel 100% of your federal student loan if you were falsely told you would gain from having a loan or if you went to a trade school that closed before you finished.
Other discharges: Congress makes changes that allow students to cancel or defer loans. Victims of the September 11 tragedy, for example.
There are a range of situations that will allow a deferment on a student loan. To be clear about your student loan contact Eric Lanigan and Roddy Lanigan in the Winter Park law office of Lanigan and Lanigan. Set an appointment and bring in your paperwork and any proof of payment/repayment.