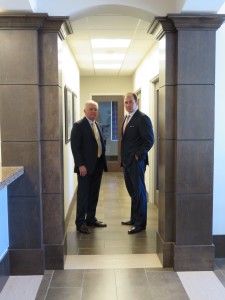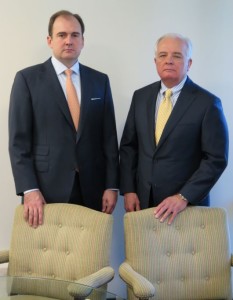 Top Winter Park Florida attorneys Eric Lanigan and Roddy Lanigan provide legal services including real estate, appeals, Chapter 11 bankruptcy, white collar criminal defense to clients across Florida, the U.S., and internationally.
Attorney Eric A. Lanigan has practiced law in Florida since 1976 strengthening the law firm through partnership with Roddy B. Lanigan in 2007 to form Lanigan & Lanigan, P.L.
The Lanigans are passionate about the practice of law and counsel clients who are facing complicated financial and business legal issues in Florida, the U.S., North America, South America, Europe, Asia, Central America.
Lanigan and Lanigan provide legal advice, negotiation and litigation including:
Eric Lanigan and Roddy Lanigan are committed to helping clients to achieve individual legal goals with attention given to each unique set of needs. The Lanigans personally attend every client meeting and handle all cases. They're able to provide the benefits and resources of a big law firm without the hassles.
Consult with Lanigan and Lanigan to determine what you should do when you need legal guidance. Eric Lanigan and Roddy Lanigan are experienced attorneys for clients seeking aggressive representation with a personal touch. Call 407-740-7379 for a meeting at their Winter Park office.