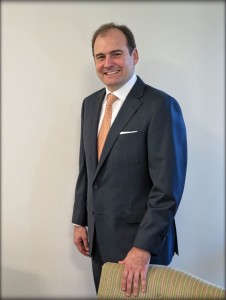 Winter Park, Florida, attorney Roddy B. Lanigan is a partner at Lanigan & Lanigan, P.L. Roddy counsels businesses and high net worth individuals in a variety of complex financial legal matters including business and civil litigation, probate, immigration, securities and investment losses, bankruptcy, real estate, white collar appeals and white collar criminal defense.
Roddy's knowledge of businesses and asset protection can help shape the future of a company with structuring that maximizes strategic financial positioning and shelter for the long-term health of a business.
Roddy Lanigan has a unique perspective on, and approach to, the delivery of legal services given the breadth of transactions in which he has participated for clients.
Prior to starting Lanigan & Lanigan with his father, Roddy worked within the Financial Services Practice Group of Skadden, Arps, Slate, Meagher & Flom, LLC in Washington, D.C.  At Skadden, he never worked on a deal with an asset value under a billion dollars and gained invaluable insights while working with the top financial lawyers and bankers in America.
Roddy Lanigan brings a unique academic background to the practice of law.  He graduated from England's Cambridge University where he obtained an honors degree in Economic History.
At Cambridge, Roddy was a guest researcher at the Bank of England, where his studies involved the macroeconomic impact of currency unions.  In completing his work at Cambridge, Roddy was permitted access to Bank's most sensitive historical materials and consulted with the foremost leaders within his chosen field of study.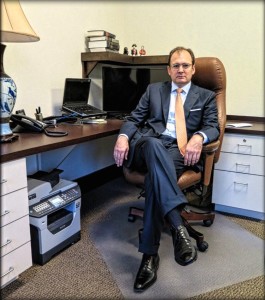 Roddy's economics background fits well within his day to day practice in Orlando.  He handles mergers, acquisitions, complex business restructurings or business workouts, bankruptcy, foreclosure defense, or economic crimes and gives clients the highest level of legal direction. Roddy considers the broadest scope of options and approaches available to resolve legal challenges.
Roddy positions and negotiates legal transactions with thorough economics consultation and analysis. A part of his practice has involved work with financial institutions, some private investment funds and investment managers, and transactions involving leveraged finance.
Roddy is familiar with the complications involved in debt and equity financing, common and preferred stock and securities investments, private placements, public offerings, cash flow and asset-based loans, or structured financial transactions.
Attorney Roddy Lanigan treats every client as an individual and works to ensure that all concerns are answered and addressed. Roddy protects his clients' interests whether an individual trying to recover losses from bad investment advice, or a business or individual facing fraud or securities litigation. Roddy Lanigan is a highly skilled lawyer who can provide planning to avoid problems in the future, or assist in solving issues that an individual or business is currently experiencing.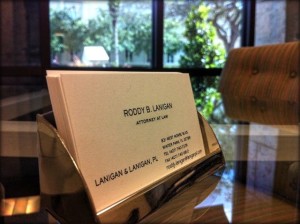 Bar Admission:
Florida, 2007
Education:
University of Virginia, Charlottesville, VA., B.A. History 1998
University of Cambridge, Cambridge, England, UK, Master of Philosophy in Economic History, Honors Degree 2002
University of Mississippi, Oxford, MS., Doctor of Jurisprudence/Juris Doctor, 2007
Clerkships:
Special Prosecution Unit for the Florida State Attorney in Orlando, FL.
Certified Legal Intern with the Florida State Attorney in Orlando, FL.
Practice Areas